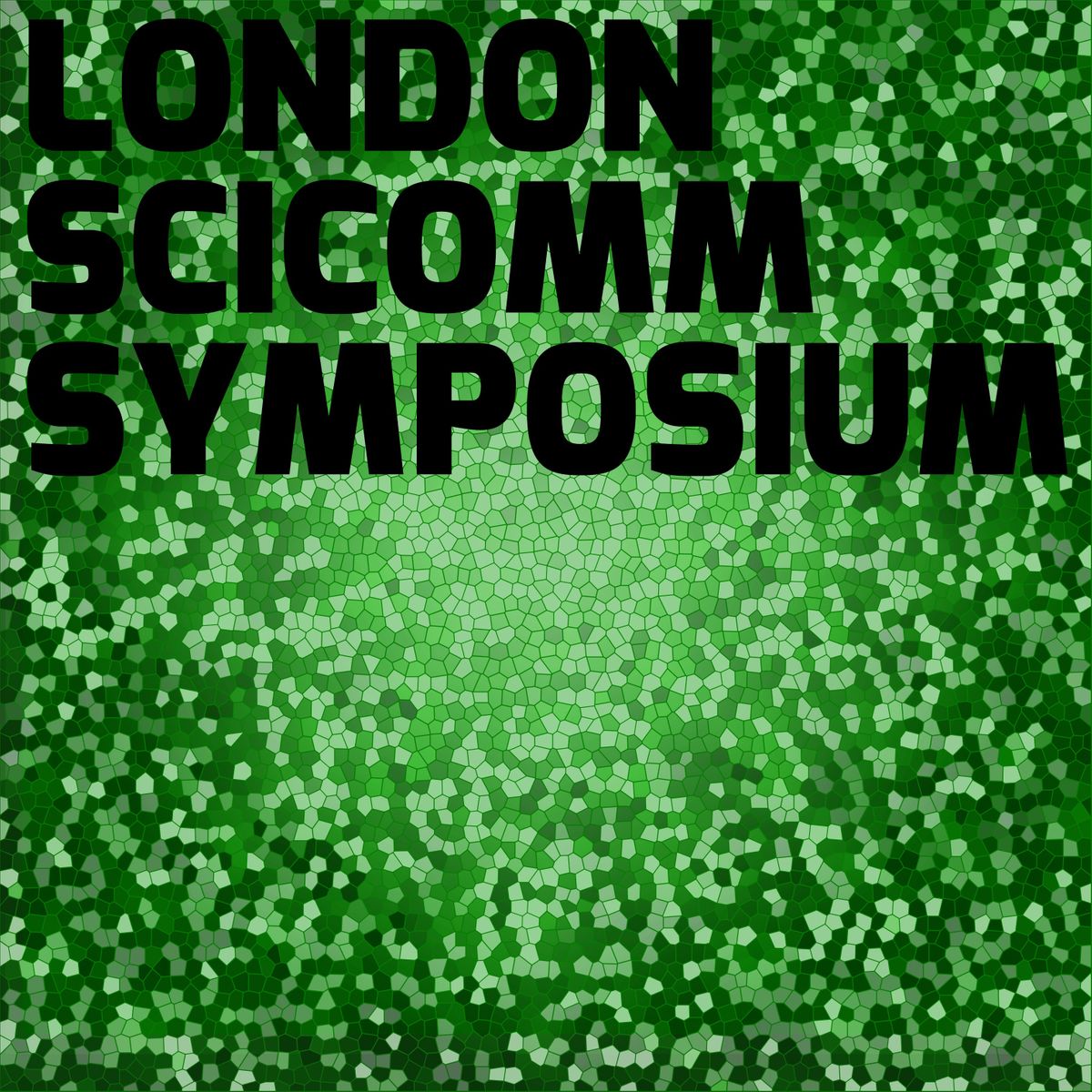 Bancroft Building (Mason Lecture Theatre), Queen Mary University of London, London, United Kingdom
Eventbrite
Spread the word
In September 2015 we started the London SciComm Socials as a chance for science communicators* from across London to get together. In 2016 we held our first Symposium, and we've done it every year since. This year's event asks the sector: "What needs to change?" 
On Thursday 27th June 2019 we are bringing together a set of exciting, challenging speakers, and providing a chance for people across the sector to share their work and ideas, and to network.
* We've met scientists, teachers, learned society staff, coordinators of public engagement in universities, TV presenters, marketers, writers, performers, comedians, press officers, scicomm students, bloggers, historians of science, museum folk and we want to meet even more people!
We aim to raise as much money for charity as we can through this event. The entire conference is operating on a no-fee, zero-budget basis. We are not paying anyone, including the organisers and speakers. The conference is taking place in an area surrounded by places to get tea, coffee and food and so catering isn't provided.
Tickets are free, but to book a place we ask people to donate £10 to charity. All the money we collect will go to Sands: Stillbirth and neonatal death charity.
Sands exists to support anyone affected by the death of a baby, to improve the bereavement care received by parents and families, and to influence policy makers and promote research to reduce the number of babies dying. Sands have provided support to people close to the organisers of the London SciComm Socials, and we are keen to raise as much money as possible for them.
A small number of free tickets are available if you would like to attend, but are unable to donate £10.
Event Details
9.30am - 10.15am Registration
10.15am - 10.30am  Introduction and welcome
10.30am - 12noon Session 1: Leading practice.
In this session we take a look at science culture, freelancing, and performance, with speakers from a range of different organisations and career levels. 
12noon - 1pm Lunch Break (and networking)
1pm - 2.30pm Session 2: Leading change.
In this session we look at the organisations who support science communication; talking to funders, science centres, learned societies, museums, and universities.
2.30pm - 3pm Break
3pm - 4.30pm Session 3: Leading thought.
In this session we look at new ideas in science communication and hear calls for change from our speakers.
4.30pm - 5pm Closing Session.
A chance to reflect on the day, give us some feedback, and join us in thanking our collaborators.
6pm onwards.... London SciComm Social (venue TBC)
A chance to carry on the conversations from the day, and maybe even meet some new people. The London SciComm Socials are a chance to meet other people from in and around London who are interested in science communication and to share ideas.
#lscs19