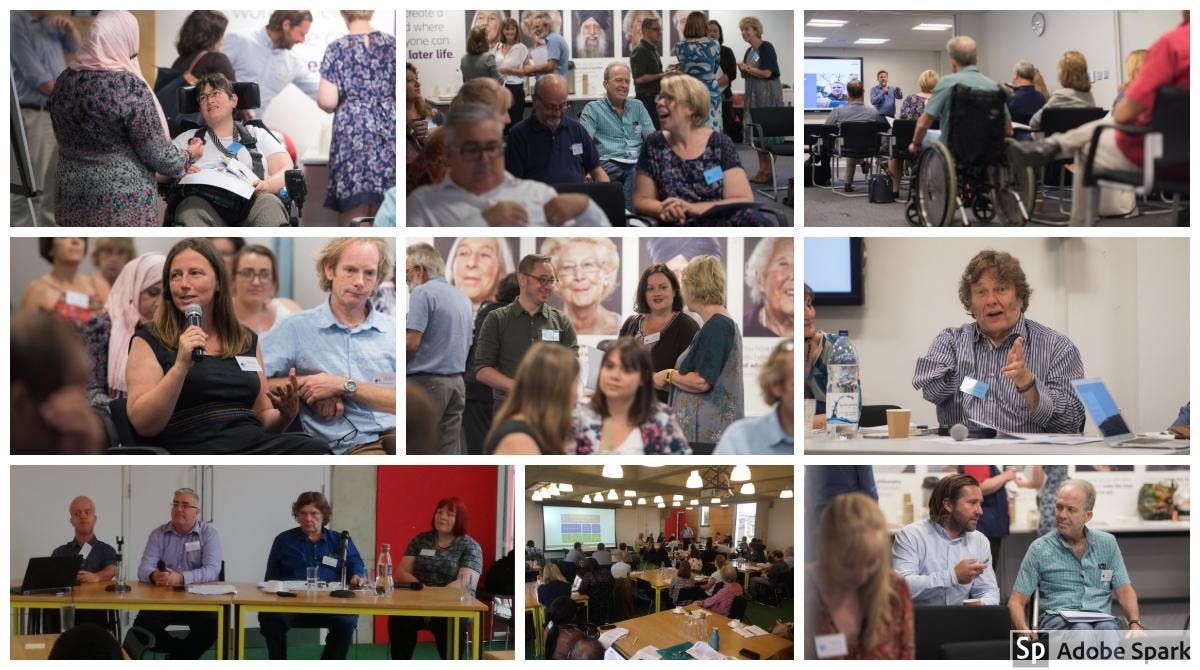 AgeUK, Tavis House, , London, United Kingdom
Eventbrite
Spread the word
Do join us at our final meeting of 2018!
As well as our AGM, we've a good day of interaction and learning lined up, including:
'Hammersmith & Fulham DP Review', Kevin Caulfield (London Borough of Hammersmith & Fulham)
'Herts Think Projects', Warren Belcher (Hertfordshire County Council)
'Independent support planning and brokerage -  Your Life Your Choice service', Fiona Atkinson (YLYC)
'Wider issues for SDS', Ellen Clifford (Inclusion London) - TBC
All our meetings are open and free to people who've joined as members. If you're not yet a member it's easy to join
We look forward to seeing you for a good day of learning, discussion and networking.