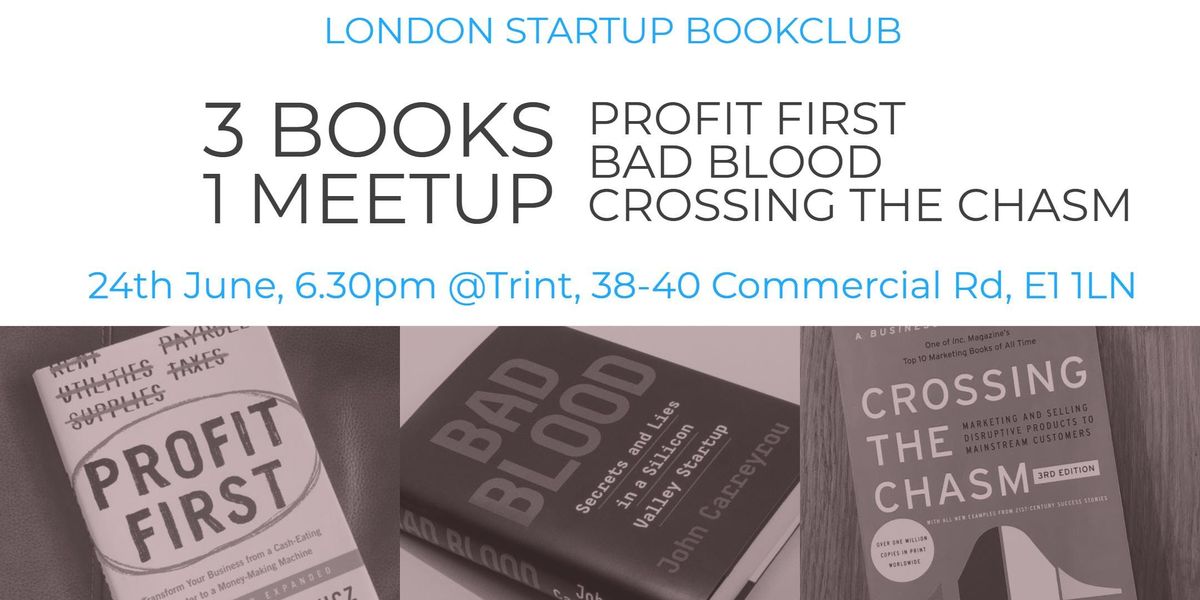 Trint, 38-40 Commercial Road, London, United Kingdom
Eventbrite
Spread the word
About the London Startup Bookclub
The motivation for starting this book club, is to learn as quickly as possible, from the perspectives of people who have done it before (authors) and from people who are doing it now (you guys). We will meet and discuss the books, their key themes, anecdote and how the lessons can be applied to startups and business. We don't accept the writers words as fact and encourage discussion, debate and alternative perspectives.
"Everyone can read what I read, it is a level playing field" - Warren Buffet
This meetup's reads
Crossing the chasm - Geoffrey A Moore
Get the book on Amazon 
Profit First - Mike Michalowicz
Get the book on Amazon 
Bad blood - John Carreyrou
Get the book on Amazon 
Community
The bookclub have a Facebook and Whatsapp community. You are welcome to join as follows:
Facebook Group - click to join 
Whatsapp - click to join
Use these platforms to start relevant discussions on whatever book(s) we are currently reading that month.