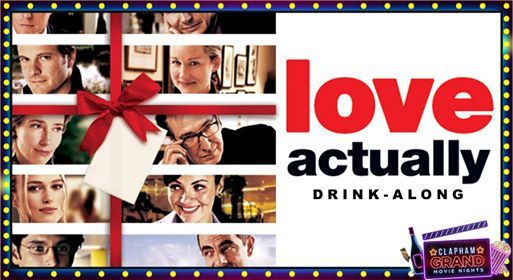 The Grand, 21- 25 St John's Hill, Clapham Junction, SW11 1TT London, United Kingdom, London, United Kingdom
The Grand
Spread the word
What's Christmas at The Grand without not only one… but FOUR Love Actually Movie nights?! Yep, we are bringing you the best Christmas film every Saturday in December.
Tickets are now on sale, get yours from £10 here:
http://bit.ly/tgchristmasm
If you look for it, we've got a sneaky feeling you'll find that Love ❤️, Christmas ? and Drinking ? is actually all around us – even if you do have to try and squeeze an extra syllables to make it work.
Expect
? Mass drink-along
? Live Host & Show Team
? Mince Pies
? The Grand's Cocktails & Slushies
? Pigs in Blankets
? Unlimited Popcorn for £2
?Mulled Wine
? Hotdogs & Nachos & More Tasty Delights
⛄️ Snow Machines
? Our Massive Screen
? Our Famous Selfie Photo Booth
? All the Candy Cane
Our Movie nights are like no other, alongside watching Love Actually uninterrupted on our massive (25 ft!) HD Screen, we have a whole lot more in store for you before & after the film, including The Grand's live hosts & show team, all the confetti and even the occasional balloon drop. ?
Feel free to heckle the bad guys and cheer for your heroes, a costume is never un-appreciated, the bar & food stalls stay open during the movie.