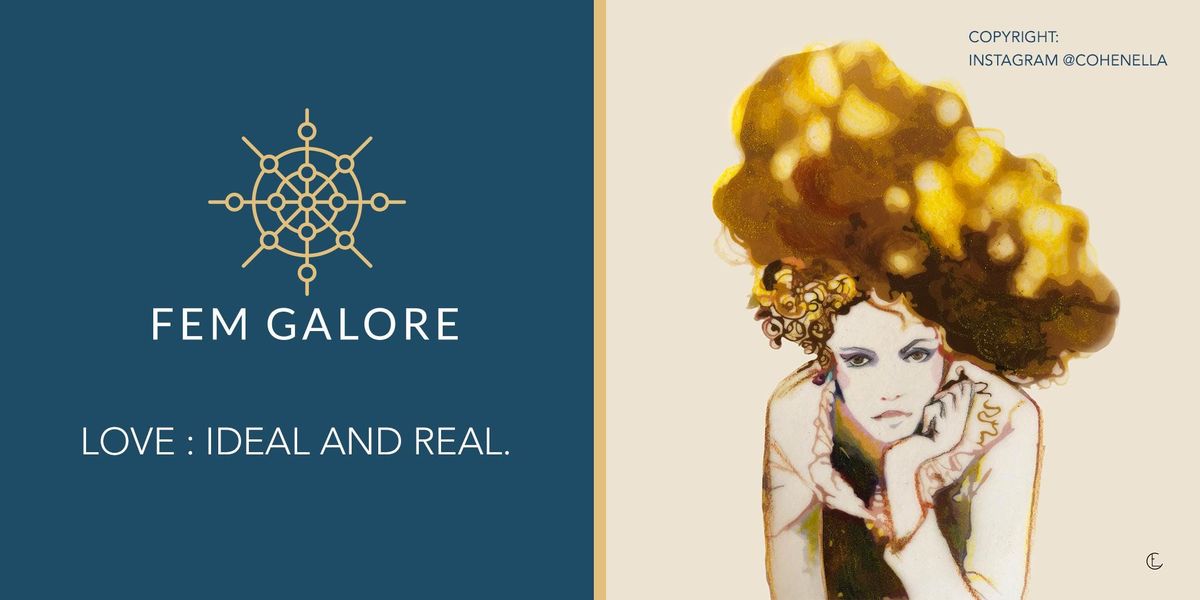 The Lansdowne Club, 9 Fitzmaurice Place, London, United Kingdom
Eventbrite
Spread the word
Fem Galore, the new Members Club for Women organizes this unique workshop featuring two accredited psychotherapists:
When? Friday, March 15th, 2019 @ 11:00 – 14:00 BSTWhere? The Lansdowne Club 9 Fitzmaurice Place, London, W1J 5JDGuest Speakers M.A. Julia Abolina and Dr. Irina Chongarova-Aron
"Love is not only something you feel, it is something you do" - David Wilkerson
According to Juliet Grayson, a psychotherapist specializing in relationship issues research has shown that there are three clusters of neurochemicals related to relationships:
"One is romantic love, one is lust, and one is pair bonding. And they're completely discrete formulations of neurochemicals." 
What is "real" love? Can I call what I feel now "real love"? Am I deceiving myself? These are just some of the questions this workshop aims to answer.
We will deal with questions like: "How come he turned into a monster after being so wonderful?" "Is the way he treats me really what love is all about?" "Can we live happily ever after?" – Our aim is to explore some of the questions through collaborative talks and experiential exercises. In addition we will explore the strengths we ourselves create and some of the challenges we might face within our relationships.
Without doubt, this workshop will take you into the territory of self-discovery and may help you to understand various relationships in your life, including the most intimate. Are you ready?
The Lansdowne Club Rules
Fem Galore kindly ask for your help in supporting the Dress Code, Club Rules and Bye-Laws
Club Dress Code
Ladies are required to wear conventional smart business dress, which includes smart trouser suit, skirt or dress
Sportswear, polo shirts, all denim, jeans, vest tops, leggings (including jeggings), casual zipped or leather jackets, sweatshirts, fleeces and trainers are not permitted unless you are within the Sports Area or AQUA Café
All outerwear, such as overcoats, hats and scarves, should be hung in the cloakroom on the ground floor, the Dining Room cloakroom on the second floor or the coat racks provided in the function rooms during your event.
Electronic Devices
Mobile phones must be on silent and may only be used for verbal communication in the mobile phone booths (first floor and Sports Area), fourth floor business suite and fifth floor mezzanine business suite. Non-verbal communication is permitted throughout the Club. 
Refreshments
Tea, coffee and refreshments will be provided for this event