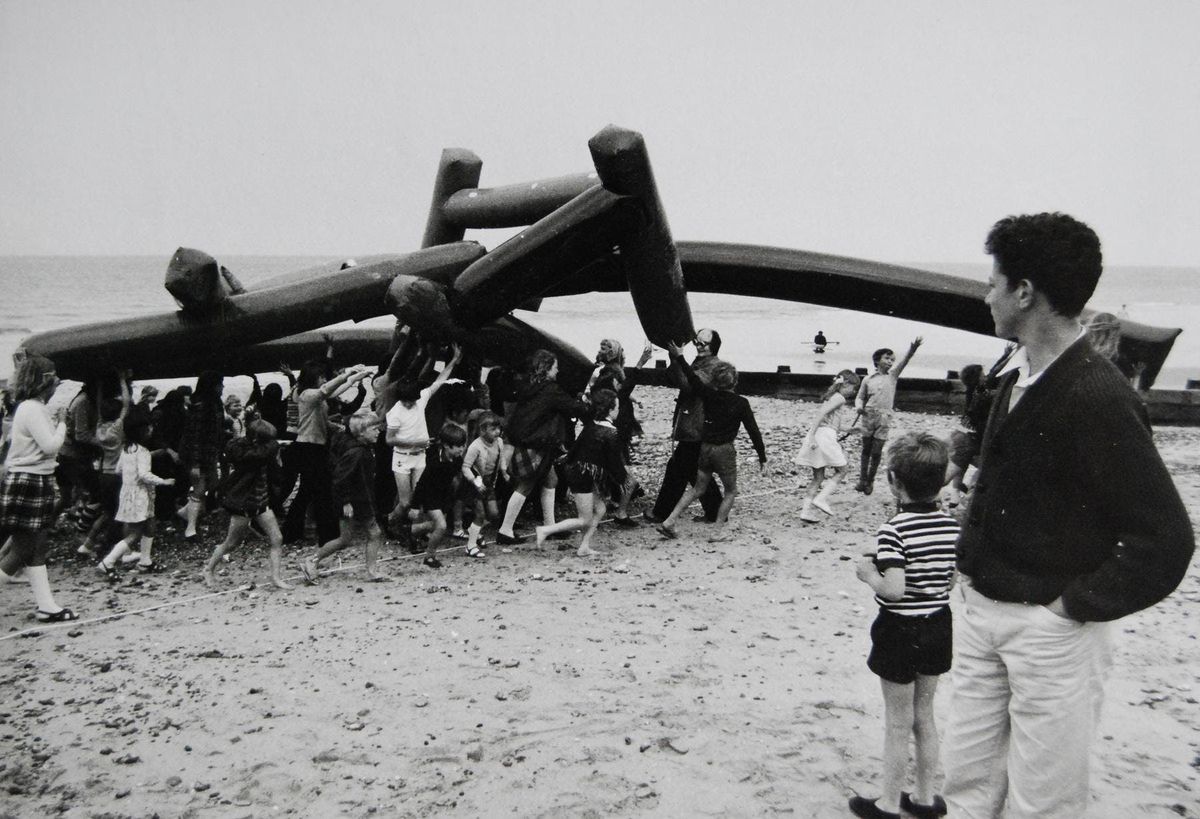 Grow, 98c Wallis Road, London, United Kingdom
London Short Film Festival
Spread the word
ACTION SPACE Huw Wahl, UK 2016, 86 mins
Founded by the filmmaker's father Ken Turner and Mary Turner in 1968,Action Space used large interactive inflatable structures to create interventions into public spaces. By bringing together artists, performers, dancers, painters and musicians, the movement sought to produce cultural democratic spaces for art, education and creative play outside of the restrictive gallery system arena. This film looks at the years between '68 and '78, exploring contemporary and pertinent issues around public / private space, individual / collective creativity, community and responsibility, emancipation and play. Featuring archive footage alongside discussions with key members of the movement, present-day writers and theorists, it uses the construction of a new inflatable to bring these arguments into the contemporary realm. This is the story of a radical artist-led art movement told through a personal lens.
Part of a weekend programme exploring the interaction of self and space.
No longer content with land, London Short Film Festival is anchored up for a weekender residency aboard the Air Draft, moored alongside Grow Hackney.
A repurposed industrial barge-turned-inflatable theatre, the Air Draft is designed to float atop Hackney's waterways hosting performance and play. Inspired by architect Jeffrey Shaw's "floating city" Ant Farm, we've programmed two days of live performance and film on both Air Draft and at Grow Hackney, taking the Air Draft's homage to public art and playfulness further down the rabbit hole of LSFF's fascination with the pneumatic. A programme of archival documentaries look outwards to the interaction of self and space in the inflatables of community arts collectives such as Action Space.