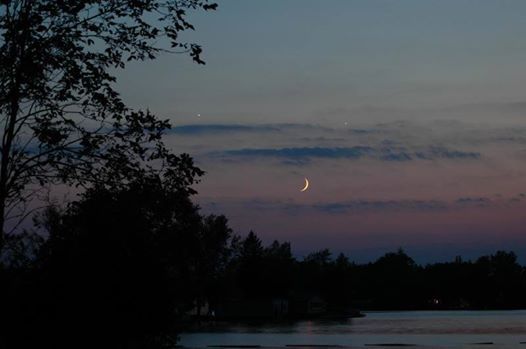 UCL Anthropology, 14 Taviton Street, WC1H 0BW London, United Kingdom, London, United Kingdom
Radical Anthropology Group
Spread the word
LUNARCHY: the Moon Room
Anthropology asks, what does it mean to be human? To answer this, we cannot rely on common sense or on philosophical arguments, but study how humans actually live – and the many different ways in which they have lived. Since 1984, UCL's Radical Anthropology Group has brought together lecturers, teachers, academics and those within and without anthropology to attempt to address and discuss the vital dynamics of human nature.
A new, dynamic offshoot of Radical Anthropology Group (RAG), LUNARCHY arises from a desire to bring truth to global humanitarian and ecological movements.
The Moon Room is LUNARCHY's inaugural community-building event where RAG regulars and curious, compassionate newcomers alike are invited to dream together and scheme together. Inspired by the red tents and menstrual rites of myriad world cultures, we believe that a dash of imagination and a heavy dose of empirical data are fertile ground for reconstituting human prehistory into our collective destinies – circumventing patriarchy, neo-liberalism and fascism. By working together through collaboration we hope to manifest an alternative, inclusive, pragmatic future in equilibrium with the planet's organic ecology.
We seek to empower progressive struggles with the evidence that what we are fighting for is not only subjectively, but objectively, just.
CIRCLE CONTRIBUTORS
Camilla Power: Senior Lecturer in Anthropology at University of East London. Camilla has written on the evolutionary origins of ritual, gender and the use of cosmetics in African initiation. Her current research interests include the origins of religion, the Neanderthal symbolic revolution, grandmothers & cooperative breeding, and Hadza women's ritual.
http://radicalanthropologygroup.org/person/person/66
Chris Knight: Professor Chris Knight is at UCL's Department of Anthropology and is a political activist. His first book, Blood Relations: Menstruation and the Origins of Culture (1991), outlined a new theory of human evolution. Since then, his main research interest has been in the evolutionary emergence of language. In 1995, he an East London workshop he convened quickly led to the first International Conference on the Evolution of Language held at Edinburgh University.
http://www.chrisknight.co.uk
/
BlackMoon1348: Tibetan // industrial // tantric // drone shamanic band. Blending sub-harmonic Tibetan throat singing with longhorns and gyaling (Tibetan oboe), BlackMoon1348 have collaborated and toured with Tibetan monks from the Tashi Lhunpo monastery to spread awareness of Tibet and its traditions, both musical and otherwise.
https://www.facebook.com/BlackMoon1348
Persephone Pearl: Director of ONCA, co-founder of Feral Theatre and Remembrance Day for Lost Species. She is an artist and producer who believes in the use of colourful, accessible work to approach big, difficult questions. Collaboration is at the heart of her practice. She is committed to the role of creativity and the arts in social and ecological regeneration.
https://onca.org.uk/about/the-team/staff/persephone-pearl
/
Bea Xu: British-born Chinese interdisciplinary artist, writer and climate change communicator, their work delves into the occult, futurology and anxieties about late capitalism. Bea is training as a mental health practitioner and will soon be studying transpersonal psychotherapy at the CCPE.
http://beaxu.me
Michelle Tylicki: Polish-American illustrator, animator and clown-wrangler, Michelle is the founder and producer of RenewRebels.
https://michelletylicki.jimdo.com
/
Marisa Carnesky: Magical performance artist and founder of Carnesky's Finishing School, her experimental research focuses on the ritual, emotional and other conditions necessary if women are to synchronise their menstrual cycles. She has recently completed a practice based PhD at Middlesex University, London.
http://carnesky.com
/
Rhona Eve Clews: Current MFA Fine Art student at Slade School of Fine Art, UCL. Her practice explores human-nature relations through performance, text, film and installation. Working as an Artist and Therapist she has a background in clinical psych, photography and documentary filmmaking. Influences include phenomenology, sci-fi, eco-feminisms, shamanism and innovations within contemporary spirituality.
http://rhonaeveclews.com
/
***More TBC***
EVENT TIMINGS
Welcome && intention-setting ritual, 11am
What is LUNARCHY // intro to RAG
Truth mandala & open discussion
Lunch, 12:30pm
Ideation, 1:30pm
Modern face of activism
The Moon // Matriarchy
The Bleeding Woman
Open sharing platform
Close circle, 5pm
ABOUT RAG
The Radical Anthropology Group began in 1984 when Chris Knight's popular 'Introduction to Anthropology' course at Morley College, London, was closed down. Within a few weeks, the students got organised, electing a committee and booking a library in Camden Town where Chris was invited to teach. The Radical Anthropology Group was born.
While RAG has never defined itself as a political organisation, many RAG members choose to be active in indigenous rights movements (including Survival International) to defend the land rights and cultural survival of hunter-gatherers. Additionally, some RAG members combine academic research with activist involvement in environmentalist, feminist, and anti-capitalist campaigns.
Radical Anthropology Group meets weekly at UCL's Anthropology Department in Central London. All classes are free and open to all.
www.radicalanthropologygroup.org