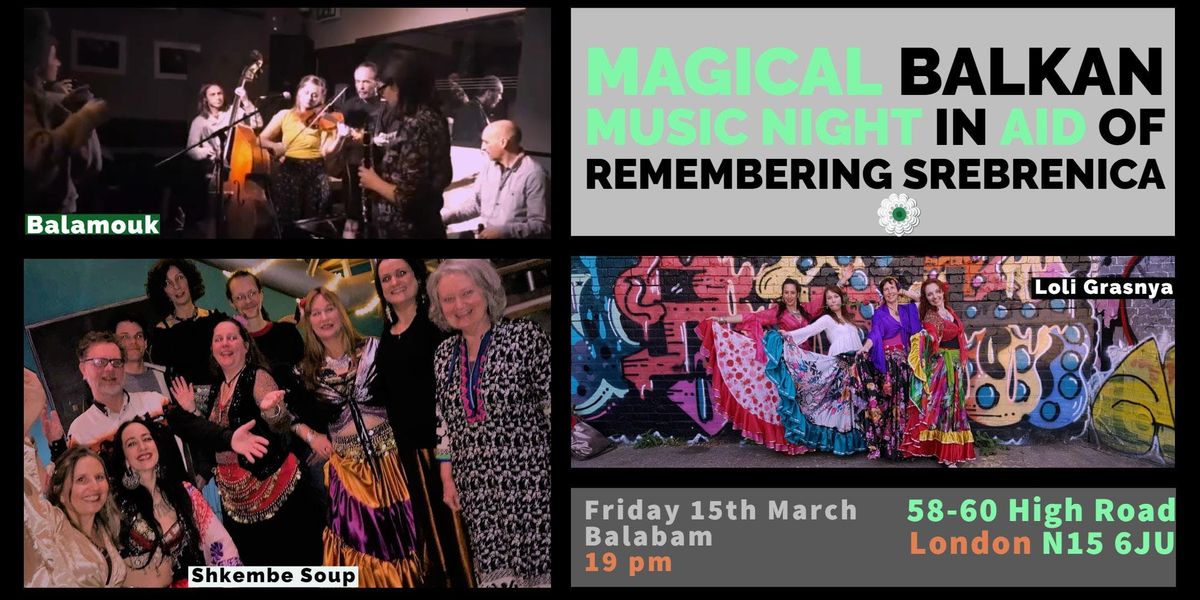 Balabam, 58-60 High Road, London, United Kingdom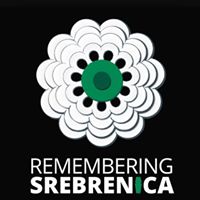 Remembering Srebrenica
Spread the word
Join us for the second edition of the Magical Balkan Music Night in aid of Remembering Srebrenica charity. 
Get ready for an evening of music, dance and stories from Bosnia in aid of Remembering Srebrenica. There will be performances by Balamouk, the Shkembe Soup and the Loli Grasniya dancing group, all dedicated to vibrant, diverse and irresistible rhythms of the Balkan, Gypsy, Klezmer and Eastern European music.  
If you are a fan of Balkan music already or if you would just like a new musical adventure - you can not miss it!
All the funds raised during the event will go directly to Remembering Srebrenica, a British charitable initiative committed to using the lessons from Srebrenica to tackle hatred and intolerance to help build a better, safer and more cohesive society for everyone in Great Britain.
This year's official theme of Remembering Srebrenica charity, 'Bridging the Divide: Confronting Hate', encourages us to focus on what unites us rather than what divides us. The magical music of the Balkans is the best representation of the beauty that lies within diversity. We invite you to come and find it out for yourself!
Balamouk - a small collective playing a mixture of upbeat, dazzling rhythms and beautiful, heartbreaking gypsy melodies from Eastern Europe.
Shkembe Soup  - a troupe of musicians and dancers who perform a concoction of delicious live music and swirling dance from around the world. 
Loli Grasnya is a dance group of five women united in a love of Romani music and dance.
Come and join the celebration!