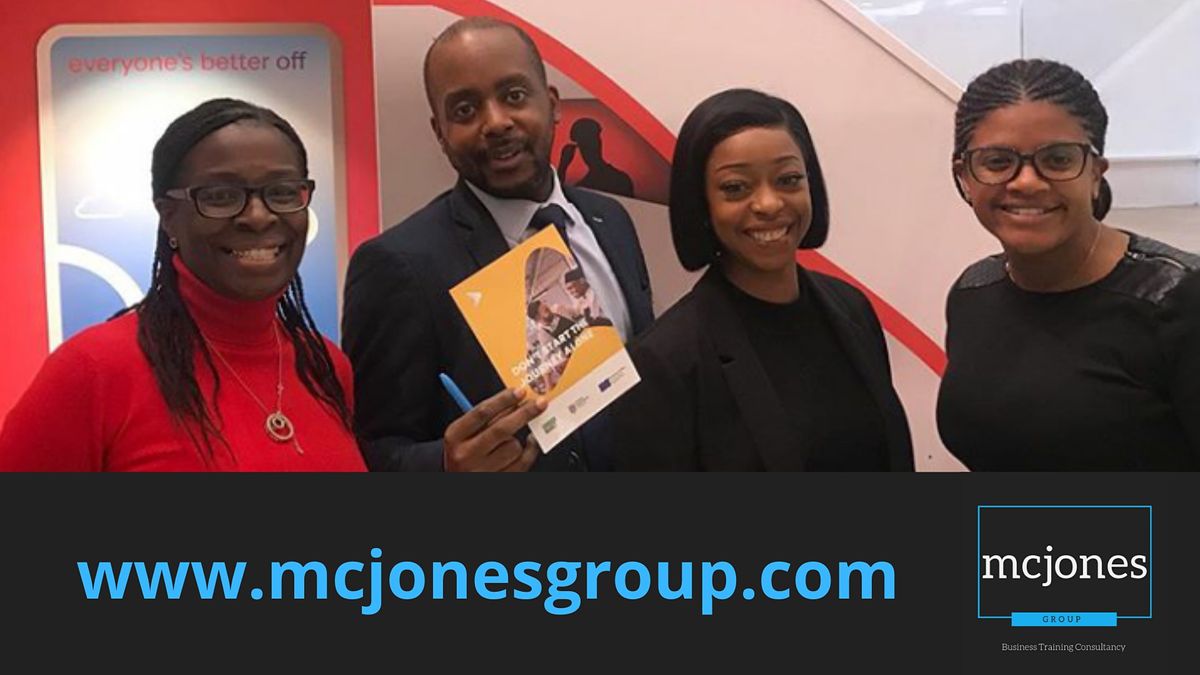 Virgin Money Lounge, 30-31 Haymarket, London, United Kingdom
McJones Group
Spread the word
Let's Talk Business and Mingle over coffee. The McJones Groups' monthly networking event for SMEs, Entrepreneurs and City Professionals.
About this Event
The First Tuesday of every month the McJones Group in venue partnership with Virgin Money. Will be hosting a business networking event called City of Business Professionals – 'Let's Talk Business & Mingle'.

Hello, my name is Marlon Commock the Founder of the McJones Group. My plan is to create an inclusive environment for all Small Business Owners, SMEs, Entrepreneurs and City Professionals to network with like-minded professionals and boost your knowledge on key business-related topics.

Each month a specific business-related topic will be presented by an industry specialist.

The benefits for all our attendees that attend our monthly events:

Excellent opportunity to network with like-minded professionals.

Boost your knowledge on key related business topics.

The opportunity to ask questions to an industry experts.

August 2020 Agenda

9.30am: Door Opens

10.00am: Virgin Money & McJones Group Introductions

10.05am: Business Subject Topic:

10.20am: Questions & Answers -

10.30am: Open Floor Networking

11:00am: Close of Event
iCause.com promotes public events for free and helps event organizers connect with nonprofits to attract more participants like you.
Additionally, the iCause Global Foundation enables good people to fund great causes around the world. Together, our impacts are limitless!