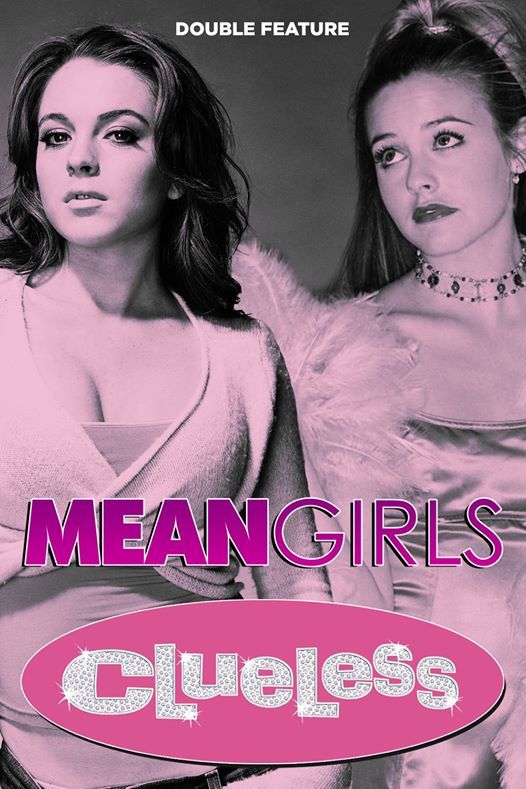 The Prince Charles Cinema, 7 Leicester Place, WC2H 7BY London, United Kingdom, London, United Kingdom
The Prince Charles Cinema
Spread the word
Mean Girls + Clueless
Directed by Mark Waters + Amy Heckerling
Starring Lindsay Lohan, Rachel McAdams, Amanda Seyfried, Alicia Silverstone, Brittany Murphy
2004 +1995 | 205mins | USA | rated (12)
"Stop trying to make 'As If?!?' happen!" We are bringing together two of the best female driven teen comedies MEAN GIRLS + CLUELESS for a back-to-back Double Feature full of laughs! With Mean Girls turning 15 this year, it's only right it gets plenty of love on our screen. But why not add a bonus of Cher, Dionne & Tai to the mix? Plus young Paul Rudd... Yes, please!
MEAN GIRLS [2004] : Cady Heron is a hit with The Plastics, the A-list girl clique at her new school, until she makes the mistake of falling for Aaron Samuels, the ex-boyfriend of alpha Plastic Regina George.
CLUELESS [1995] : Shallow, rich and socially successful Cher is at the top of her Beverly Hills high school's pecking scale. Seeing herself as a matchmaker, Cher first coaxes two teachers into dating each other. Emboldened by her success, she decides to give hopelessly klutzy new student Tai a makeover. When Tai becomes more popular than she is, Cher realizes that her disapproving ex-stepbrother was right about how misguided she was – and falls for him.