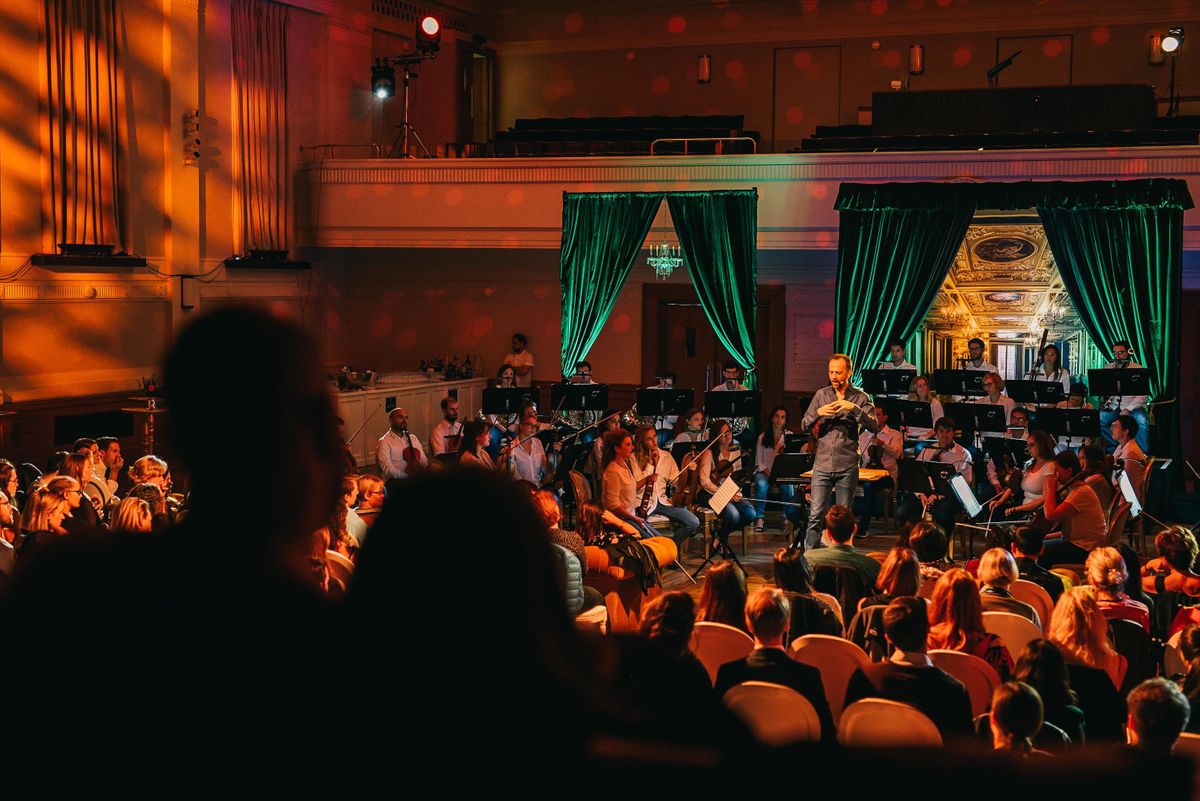 Porchester Hall, Porchester Road, London, United Kingdom
The Little Orchestra
Spread the word
This Christmas we are bringing you a familiar story, but not as you've heard it before…
Join us to experience the original Christmas tale through the sublime music of Handel's Messiah, in a beautifully transformed Porchester Hall. There will be plenty of seasonal treats with some unexpected twists along the way and, as always, fantastic food and drink guaranteed to get you in the festive spirit!
7pm - Arrive & Unwind8pm - Last admission to Porchester Hall8:30pm - The Concertc.10.30pm - Mix & Mingle
Admission Policy
DOORS OPEN, BAR & FOOD AVAILABLE - 7PMLAST ADMISSION TO PORCHESTER HALL - 8PMLAST BAR ORDERS PRE-CONCERT - 8:15PM
We want to create a beautiful, intimate atmosphere for the concert so in order to ensure a good experience for everyone we will be closing the doors to the venue at 8pm. The doors will reopen once the concert is over. Please make sure you allow plenty of time to arrive.
Dress CodeCome as you feel comfortable.
Age limit18+
TicketsStandard Tickets:Super Early Bird: £20Early Bird: £25Bird: £30Sofa Seat Tickets: £40 (available in pairs only) (SOLD OUT)
Ticket price includes entry for the whole evening. All seating is unallocated and is for the main concert only.
By making a booking you agree to The Little Orchestra's Terms and Conditions. Click here for full T&Cs.