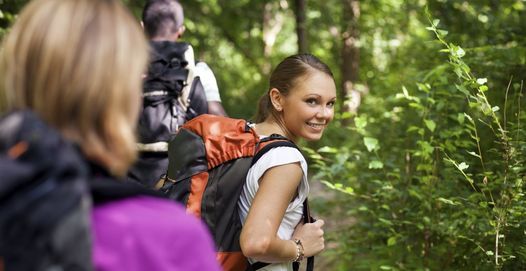 London, Unιted Kingdom, United Kingdom
Charity Challenge
Spread the word
As part of Metro.co.uk Lifeline's brand new charity fundraising campaign in support of The Hygiene Bank, discover ten of London's often "hidden peaks" on this new marathon distance walking challenge.
See a different side to London and journey through 42km of beautiful woodland, nature reserves and quieter spaces on the popular 'London Loop' footpath. With unexpected views and chance encounters with local wildlife, this is a distance challenge on your doorstep.
If that wasn't enough, we've already recruited some well-known faces to join us, including Meg Mathews, MP Dawn Butler, TV stylist Kat Farmer, broadcaster and journalist Charlie Webster, and TV star Vicky Pattison!
What included :
✔ Challenge Safe Kit - a disposable face mask, 100ml alcohol-based hand sanitiser (72%) and a Charity Challenge Buff
✔ Packed lunch and drinks
✔ Checkpoint snacks and drinks
✔ Fully qualified, highly experienced, knowledgeable and fun Mountain Leaders
✔ 15% off Cotswold Outdoor, Cycle Surgery, Snow and Rock, and Runners Need
✔ Support materials (itinerary, kit list, fact file, Q&As, health notes, travel tips, responsible travel policy and guidance)
✔ Full back-up support including first-aid qualified staff and first aid supplies
✔ Fundraising advice
✔ Fitness training notes
Find out more about the challenge via the link below or contact us at
+44 (0)20 8346 0500
info | charitychallenge ! com
Read more:
https://metro.co.uk/2020/06/23/take-londons-10-peaks-help-tackle-hygiene-poverty-12400568
/
https://metro.co.uk/2020/07/06/vicky-pattison-latest-sign-london-10-peaks-12939448
/
iCause.com promotes public events for free and helps event organizers connect with nonprofits to attract more participants like you.
Additionally, the iCause Global Foundation enables good people to fund great causes around the world. Together, our impacts are limitless!