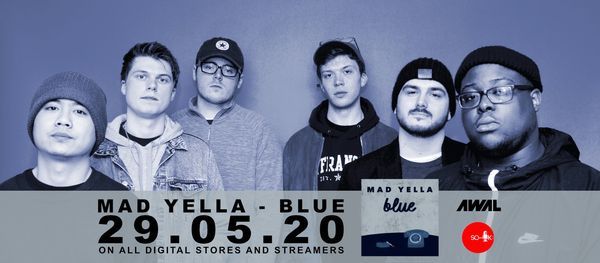 Boisdale Restaurants, London, United Kingdom
Facebook
Spread the word
Mi-Soul presents Mad Yella
TICKETS
ALL TICKETS INCLUDE A DELICIOUS 2-COURSE MENU
Mi-Soul presents jazz Funk band Mad Yella with DJs Calvin Francis & Gordon Mac
Mad Yella are the definitive story of originality and hard work reaping results. This Kent based band are a joy to work with, listen to and watch. Their honesty and sublime sound is something to behold and cheer on as their careers continue to develop, much to their constant astonishment!
It's a wonderful thing to see these cats grow. This is the New Jazz-Funk Generation
ABOUT THE VENUE:
Jools Holland, Boisdale's Patron of Music presents the best in jazz, blues and soul.
About the venue:
Jools Holland is Patron of Music at Boisdale of Belgravia which was founded in 1989. It is a lively, warm and atmospheric restaurant with a number of spaces, including the atrium roofed Macdonald Bar, the lovely Courtyard Garden, and the comfortable Terrace, Speakeasy Whisky Bar with the greatest selection of whiskies, three private dining rooms, best live music in the capital, wonderful modern and classical British cuisine and a superb wine list.
"London's number one jazz venue" Tatler
"Best Whisky Bar in the World" Whisky Magazine
"A carnivore's dream" Evening Standard
"Aged steaks are deemed incredible" Square Meal
"The world's most individualistic style bar & restaurant" Hot Tickets
FOLLOW US:
Facebook:
https://www.facebook.com/BoisdaleRestaurants
Twitter:
https://twitter.com/boisdaleCW
Instagram:
https://www.instagram.com/boisdale_restaurants
/
iCause.com promotes public events for free and helps event organizers connect with nonprofits to attract more participants like you.
Additionally, the iCause Global Foundation enables good people to fund great causes around the world. Together, our impacts are limitless!