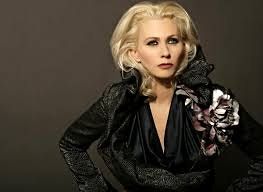 London, United Kingdom
Eventbrite
Spread the word
Feel like a fashion model for 1 day! Be our Star - be our fashion model! 
Your are dreaming of being a model once in a while? Well, maybe not everyone, but even those who don't could probably use a lesson in the skills models have, like self-confidence, posing in front of the camera, walking like a fashion model! Now you can be a model for a day, and learning how to walk down the catwalk, posing in front of the camera, gesture and mimic for the camera and much more.
We make fantasy to reality!!!
Arrange this modelling experience with our Model Coach. You'll begin your day with basic posing in front of the camera with our model training coach. After you've learned the art of posing than you learn how to walk like a fashion model. Whether you're a model or not - it will help you to boost your confidence. Our model for a day experience will also get you a lesson in make-up basics with our makeup artist.
Finally, you'll wrap up your glamorous day with a photo session with our MODEL COACH.
You will leave this MODEL FOR A DAY with a big smile, great memories, and some invaluable skills that will help you carry yourself with confidence and style, no matter where you go.
www.sabine-ganatz.com
We also offer online - model coaching. Please visit our website and send us your email 
Photography, Photo session , Photo service, Photographer, Photo service company, Model Coach, London, Dubai, Luxembourg
Model for a day, modeling class, posing training, modeling school, model course , modeling course, Miami, South Beach, Florida, West Palm Beach, Fort Lauderdale, Photgraphy, fashion photograph, Manhattan.
Modeling school London.
Your private Model Coach and fashion show trainer for London
iCause.com promotes public events for free and helps event organizers connect with nonprofits to attract more participants like you.
Additionally, the iCause Global Foundation enables good people to fund great causes around the world. Together, our impacts are limitless!