Room 4.4 Cambridge House, 1 Addington Square, London, United Kingdom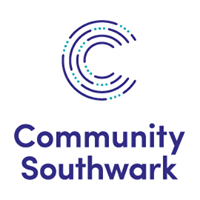 Community Southwark
Spread the word
More and more, organisations are requested to prove that their work delivers real results that make a difference in their communities. Developing clear Monitoring and Evaluation processes will help you to maximise the impact you have and communicate how your projects change lives.
This workshop will be a mix of theory (brought to life with lots of examples!) and practice. It will help you to understand the concepts involved in Monitoring and Evaluating your projects and highlight key tools and frameworks that will help you develop your own Evaluation processes.    Who should attend  This course will be invaluable for anyone that wants to learn more about monitoring and evaluation and the tools available to demonstrate the difference you make. This is particularly interesting for those responsible for managing organisations and projects, measuring results, writing proposals and reporting to donors and trustees.   
Training Aims
On completion of this workshop you will: 
Understand what Monitoring and Evaluation is & the key points in the Evaluation cycle​
Have clarity around key terms used in M&E processes
Be more aware of methods to help identify outputs and outcomes​
Know how to develop your own Evaluation Framework​
Cost  
Free for Community Southwark Members 
£50.00 for Non Community-Southwark Members 
To find out if you're eligible for membership and the process for becoming a member (it's free and doesn't take long), please click here. If you are not eligible to become a member and would like attend the training, please get in touch with us through 
info | communitysouthwark ! org
Important Notes:  
1. There is a £25 fee payable for non-attendance unless 3 working days' notice of cancellation has been given. If training courses are missed without prior notice, you will not be able to participate in any sessions for the remainder of the annual training and events. 
2. This workshop is for people involved in the voluntary and community sector (staff members, trustees or active volunteers). If you are not part of an organisation, please get in touch with us prior to booking your place. 
3.    Lunch is not provided for this course. 
Please see our Training Terms and Conditions before booking your place. 
We offer bespoke training and consultancy for organisations wishing to undergo a tailor-made programme specific to their requirements. For more information, please call us on 0207 358 7020 
Training Provider  
Community Southwark / Development Team