Somerset House Studios, New Wing, Somerset House, WC2R 1LA London, United Kingdom, London, United Kingdom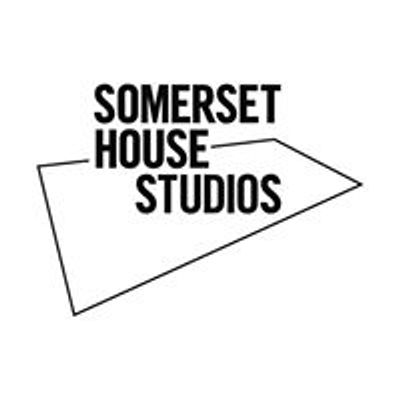 Somerset House Studios
Spread the word
A day of talks, performances and workshops marking the 50th anniversary of internet pioneer Douglas Engelbart's original 1968 presentation of the key elements that would shape modern computing.
On 9 December 1968 computer visionary and internet pioneer Douglas Engelbart, along with 17 researchers from the Augmentation Research Centre (ARC) at the Stanford Research Institute (SRI) gave a public demonstration of computer called the oN-Line System (NLS).
The group went on to demonstrate many of the key elements that would shape modern computing: the mouse, hyperlinks, word processing, dynamic file linking, windows, graphical user interfaces, collaborative real-time editors and video conferencing as well as a philosophy of collaboration and knowledge sharing. Later "the demo" would come to be known more formally as "The Mother of All Demos".
To celebrate this seminal moment in the history of computing, Somerset House Studios presents The Mother of All Demos to mark the 50th anniversary of Engelbart's original demonstration. On Sunday 9th December we're partnering with the Embodied AudioVisual lnteraction Group (EAVI) from the Computing Department at Goldsmiths and Studios residents Music Hackspace for a day of demonstrations, performances and discussions that respond to the ARC's demo and look to the future of the computer, communication and interaction.
Curated by Jake Charles Rees for Somerset House Studios, in association with EAVI and Music Hackspace.
PROGRAMME
11.00 Introduction - Jake Charles Rees
11.10 Panel Discussion: Vision vs Reality - Atau Tanaka (Goldsmiths), Andrew Orlowoski (The Register) + more, chaired by Rachel Falconer (Goldsmiths)
This discussion focuses on the hopes and legacy of Douglas Engelbart's original demonstration. From the inception of "the demo" as a means to connect audiences, consumers and users with new technologies, to the effects that the concepts of "Augmented Human Intelligence" and "bootstrapping" have had on the evolution of technology, culture and society.
We'll also be asking tough questions the commercial paradigms behind the success of the computer revolution, and assess whether these successes have come at the cost of the open and interconnecting systems that Engelbart originally proposed.
12.15 EAVI presents: The Bright Sign Demo by Hadeel Ayoub
Hadeel Ayoub is a PhD Researcher in Human Computer Interaction (HCI) with an emphasis on machine learning applications for gesture recognition at Goldsmiths, University of London.
12.30 EAVI presents: The BioMusic Demo by Balandino Di Donato
Balandino Di Donato is a Research Associate with EAVI in HCI and music working on the use of biosignals in audio and musical applications.
12.45 Performance: Atau Tanaka
13.00 Break
14.00 Music Hackspace presents: Arthur Carabott
Arthur Carabott is a musician and designer working with code. He is a current member of Music Hackspace, and a freelance interaction design engineer and Visiting Lecturer at the Royal College of Art.
14.15 Music Hackspace presents: Xname
Xname is an Italian interdisciplinary artist based in London. She is a PhD candidate at MAT Queen Mary, University of London. She makes self made instruments and open source software for live performance and interactive installation.
14.30 Panel Discussion: There Is No Spoon?
Ted Hunt (Somerset House Studios Artist), Tadeo Sendon and Susanna Garcia (Co-Directors, Music Hackspace) chaired by Jake Charles Rees (The Centre for Investigative Journalism)
This discussion will explore the trajectory of the computing and hardware industries. Can we expect to increase our own humanity through technology as Engelbart had hoped, or will be stuck with more of the same dreary "tick-tock" innovations and planned obsolescence for commercial gain? We will reflect on whether the realms of art and music can really be seen as the bleeding edge of interaction and computing, and how technology continues to influence culture and society.
15.30 Break
15.45 Performance: Kassem Mosse
16.15 / 16.30 Finish
EAVI is a research group focused on embodied interaction with sound and image. We broach issues of whole body interaction, haptic feedback, sound image relationships, all in live real time applications. We are a small group of academics, researchers, and PhD students, carrying out cutting edge research across a diverse range of topics including motion capture, eye tracking, brain computer interfaces, physiological bio-interfaces, machine learning, and auditory culture. EAVI is based at Goldsmiths, University of London.
Music Hackspace is a platform for experimenting and interacting with sound and technology. We incorporate diverse methodologies and aim to create an open playground and exchange of ideas and sounds that embraces new and old technologies. Newly available open source platforms, both hardware and software, are granting far wider accessibility to new interactions with music and audio than have not been possible before. It's with these technologies that we base our programme of workshops, artist talks and meetups, and hope to encourage people of all backgrounds and skill levels to create and engage with music in previously unrealised ways.