Middlesex University, The Burroughs, London, United Kingdom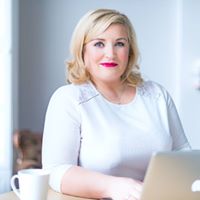 UPSTREAM - Health, Safety & Wellbeing Specialists
Spread the word
Evolution in safety thinking has been extremely slow.  Today's thinking is still dominated by a century-old paradigm: Safety is the absence of accidents. When failure occurs, spend time investigating to learn why things went wrong. A contrasting view called "Safety Differently" gives credit to workers for getting things right. Invest more time observing how things are going right, which happens most of the time. Safety Differently sees people as the solution and safety as an ethical responsibility. Safety is not about the absence of negatives. It is about the presence of capacities to adapt.
"Work-as-imagined" does not always match "work-as-done" due to variances in actual working conditions. When facing an unexpected change, workers will adjust their actions accordingly. In most cases, the adjustment enables safety to emerge. However, it is also possible that danger may inadvertently emerge. If a tipping point is reached, then a negative consequence happens. Safety is not something created but is an emergent property of a complex adaptive system.
SEMINAR DESCRIPTION
A complex adaptive system (CAS) recognizes real-world phenomena that linear systems ignore such as emergence, diversity, tipping points, feedback loops, self-organisation, and irreversibility.  Furthermore, the holistic view addresses the surprise emergence of failure as well as serendipity.
All industries, governments, cities, and countries are complex adaptive systems. Resolving complex issues means going beyond reductionism and evolving to paradigms based on complexity and cognitive sciences.
One pragmatic way to make sense of CAS behaviour is the Cynefin Framework. When dealing with turbulence, confusion, dilemmas, and ambiguity, resilient methods and tools are preferred over command and control techniques such as policies, regulations, standards, and hard-fast rules.
A complexity-based approach to Safety focuses on hidden non-linear tipping point signals and how alert humans sense pending danger and raise awareness through the telling of safety stories. Underlying patterns in stories can be used to design interventions to shape the safety culture over time.
OBJECTIVES
After this thought provoking session, participants will be able to:
Understand why the safety industry is what it is today.
Learn what is different in the Age of Cognitive Complexity.
Appreciate the power of stories.
Navigate complexity to shape an organization's safety culture.
PRESENTERS
Gary Wong is a Canadian professional engineer with a Masters of Business Adminstration degree. He has over 45 years of experience which began in the electric utility industry working in engineering, line operations, corporate consulting and training roles. He later joined Ernst & Young Consulting (now Capgemini Consulting) as a Senior Manager in Strategy & Transformation. Gary has operated his own independent consulting practice over the past decade focusing on complexity thinking and safety. He is a Cynefin Associate with Cognitive-Edge Inc. and has co-authored and delivers complexity courses and workshops. Other notable certifications include a FranklinCovey 7 Habits trainer and an Edward de Bono Six Thinking Hats and Lateral Thinking instructor.  
Marion Kiely is a Health & Safety consultant specialising in the area of anthro-complexity. She worked at Pfizer Pharmaceuticals for over 15 years, where she led a very successful safety program. In 2012 she attended a masterclass in Human Factors and Safety with Prof Sidney Dekker who introduced her to Dave Snowden's Cynefin Framework and complexity theory, and ever since she has been pursuing more knowledge in this area and applying it to the safety field. She founded Upstream in 2016, to help clients navigate complex challenges in relation to safety, and is a member of the Cognitive Edge Practitioner network. She also lectures in University College Cork.