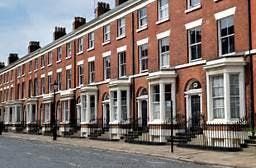 Greenleaf Open Work Spaces (GLOWS), 1A Greenleaf Close, London, United Kingdom
Eventbrite
Spread the word
About This Seminar
If you have £millions to spend then we've got some great high profile projects for you to finance and get involved with.
If you you're one of the many who count their investment funds in the tens of £thousands we'll show you where and how to use and leverage those funds effectively.
If you don't want to spend at all, then we'll show you some great ways to make huge commissions from sourcing & finders fees and other services. We will tell you exactly what to look for, and where to look.
If you've got your own great development project primed and ready to go, then we'll show you how to get the full 100% financing for your project.
Join an ever-increasing number of individuals we have helped developed new careers and new sources of income through property deals and other investment and trading opportunities with the Olympic Sprint Business Coaching programme. This event promises to be another life-changer for many who attend.
This seminar will be led by author Amal Douglas who is Senior Consultant at the DMC Consultancy, founder of the Open Trade Network and a property management agent and developer in his own right. 
For quality purposes this is a limited event so we suggest booking early to avoid disappointment.
Delivery Partners
First Syndicate Property
https://www.firstsyndicate.co.uk/)
/>
Open Trade Network (
http://opentrade.org.uk
/)