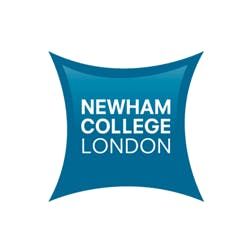 East Ham Leisure Centre, 324 Barking Road, London, United Kingdom
Eventbrite
Spread the word
Due to increased demand for swimming sessions, we will now be utilising a booking system in which you must claim your free ticket before attending the Friday 12:30-13:30 Lunchtime Swimming Sessions at East Ham Leisure. This is to help improve monitoring of attendance, encourage staff & students to book via online platforms and ensure it is cost effective.
Please do check your E-Volve Page regularly for Exciting Events, Competitions, Sessions & Opportunties to win Prizes!
Please note: This is booked on a first come first serve basis! This is open to ALL STAFF & STUDENTS across both EHC & SC respectively.
Max participants: 24
All staff & students must present their College ID Cards. (NO ID, NO ENTRY!)
The Sports Enrichment team reserves the right to ban and/or refuse students to sessions subject to poor attendance (min 90%) and/or poor behaviour.
The Sports Enrichment team reserves the right to cancel or move the session. Should this happen, notice will be given via the Intranet and E-Volve.
You are responsible for bringing your own Swimming Gear (We do not provide Swimming Gear).
All Participants must adhere to the rules of the Leisure Centre upon arrival.
We will not be responsible for any loss of items!
Do remember, this is a public centre so we kindly ask that we all respect each other and the local community (no cameras by the swimming pool).
Please contact the Sports Team for more information:
Nathan ! Headley | Newham ! ac ! uk
Jadene ! Stewart-Mcneshie | newham ! ac ! uk
Harry ! Matthews | Newham ! ac ! uk
Enrichment | Newham ! ac ! uk