FEST Camden, Stables Market, London, United Kingdom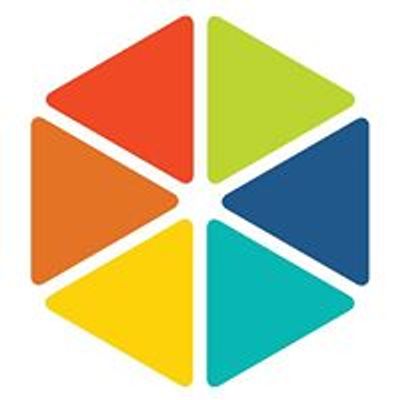 Enterprise Nation
Spread the word
Enterprise Nation invites you to join us for the first ever Next Gen Fest: A one-day festival for budding entrepreneurs aged 16-30.
Taking place on Saturday 16 November at FEST Camden, the event will be filled with talks from inspiring speakers who will share their stories and insights into the world of running your own business. We'll have advice from expert panels, a drop-in business zone and a #supportsmallbiz pop up shop - giving you the chance to get an early start on your Christmas shopping! 
Whether you're already a business owner, or are just interested in the idea of becoming your own boss, come along to Next Gen Fest to hear from inspirational speakers and soak up the festival vibes with like-minded peers.
#nextgenfest19 
Your event agenda
10.00am: Registration opens
Pick up your welcome gift and say hello to our wonderful event partners, who will be on hand all day to offer support and one-to-one advice.
10.30am: Welcome from Henry Blanchard, Next Generation programme leader
Henry Blanchard left a boring corporate job at Deloitte to create an adventure sports business, set up a charity in rural Uganda, and travel the world. Working with Oxford University Business School, Escape the City, TEDx, Enterprise Nation, Funzing and others, he hosts talks, events and workshops to help people create businesses and bring ideas to life.
11:00am: Growing a seven figure business through social media: An interview with CEO of ThePropertyStagers, Liv Conlon
Having started her company at only 16 years of age, Liv has quickly grown ThePropertyStagers in to an international multi-award winning, leading furniture & staging company in the UK.
From being recognised internationally for their contribution to the UK property market to recently scooping up FSB's Young Entrepreneur Award, Liv & her company are quickly breaking ground with her mission & have recently been featured on BBC, STV, Daily Mail & more for their success.
11:30am: Social media training with accredited She Means Business trainer and award-winning social media expert Katherine George, founder of Oh So Social.
Katherine is the founder of the multi-award winning, international social media agency Oh So Social, which provides comprehensive social media management, training and mentoring services. After experiencing ill health at just 21 years old, she was told she may never work again. Proving the doctors wrong, Katherine battled through to create the success she's had to date.
Both Katherine and Oh So Social have won a string of awards and worked with a number of prestigious accounts including The Queen's Birthday Book and the global success that is The Man Engine project.
12:00pm: Funding panel
Are you considering raising money but don't know where to start? Wondering about the difference between a crowdfund and an angel? And how much equity should you offer to get the funds you need? This is the panel for you!
12:30pm: Hot networking lunch
Enjoy a hot lunch whilst chatting with fellow fest-goers and our event partners from TSB, Boost by Facebook and Enterprise Nation
1:30pm: Disrupting the art industry by making millions on Instagram: An interview with Sophie Tea, Sophie Tea Art
Sophie Tea prides herself on breaking the traditional art-gallery route, having made her name independently on social media. Her animal prints garnered an unprecedented popularity in only the first year of working as a full-time artist. After graduating with a first-class degree in Business, Sophie went on to start her entrepreneurial journey by developing a 'Tinder for Art' app. She began painting to fund this venture but soon found it more lucrative to pursue Sophie Tea Art.
Sophie now has three studios, five members of full-time staff and a relentless demand for her animal and abstract artworks.
2:00pm: Any dream is possible if you have the courage to pursue it: An interview with Sophie Grace Holmes, endurance athlete and personal trainer
After being born 10 weeks premature, Sophie Grace Holmes was diagnosed with Cystic Fibrosis at four months old. At the time, her parents were told she might not make it to her thirties, or even her teens. She is now in her mid-twenties and has dedicated her life to proving that prediction wrong. She continues to fight Cystic Fibrosis through a combination of her love of fitness and a healthy, balanced lifestyle.
Sophie continually pushes herself to achieve her greatest ambitions and firmly believes that we should lead positive lives we're passionate about, that we should never give up, and that we should always do what makes us happy.
2:30pm: Age is not a barrier: An interview with Alex Philip, 15-year-old entrepreneur
Alex's entrepreneurial journey began at the age of just 11. Beginning by selling Pokémon toys on Amazon, he quickly became wise to the opportunities in online sales and launched a few e-stores, buying wholesale items and selling them at a marked-up price. Alex works hard to balance school study with his business, without compromising either. Beyond school, Alex is already making plans to step up his business career.
Forbes published an article on Alex last year, describing him as an example of a new breed of young entrepreneurs, determined not to let their age hold them back.
3:00pm: Developing the entrepreneurial mindset required to grow a thriving business: training with Simon Alexander Ong
Life coach and business strategist Simon Alexander Ong inspires people to see their world differently and ignites their imagination of what is truly possible, so that they can lead meaningful, purposeful and fulfilling lives.
He shares his insights, lessons and wisdom with all who are committed to upgrading their life and business to that next level, having spoken at events organised by Google, O2, Barclays UK, DocuSign and many more.
3:30pm: Break and networking
Time for a break – why not get an early start on your Christmas shopping, by visiting the #supportsmallbiz pop-up shop!
4:00pm: Improving the odds for young people: Interview with Jack Parsons, CEO of Big Youth Group
Jack Parsons is an award-winning young entrepreneur, public speaker and youth expert with awards including Young Digital Leader Of The Year, The 100 Faces of a Vibrant Economy, Most Connected Young Entrepreneur and Top 10 UK Young Entrepreneurs to Watch.
Jack is also the CEO of Big Youth Group which is working on building the world's largest, most connected marketplace and community for young people - to help them achieve their full potential. Their aim is to help young people start and grow a business, gain a full-time job and access new skills, whilst also educating and changing the employment attitude of big businesses.
4:30pm: Age is just a number: Ben Towers, award-winning young entrepreneur
At just 11 years of age Ben Towers started the foundations for what became his first business, Towers Design. Over time the company quickly grew and evolved into a full-service marketing agency working with brands like Twitter, Pot Noodle, Quickbooks and Mazars LLP. In April 2017 Ben carried out a merger with another agency. This made a workforce of 40 and created one of the largest agencies in Kent. Six months later, Ben had successfully finished overseeing the merger and left Zest The Agency.
Ben is now consulting for companies providing a disruptive young mind to their business and marketing. Alongside this Ben is launching his new business, with the aim of changing the health outcomes of his generation.
5:00pm: Networking and music
Enjoy a drink and a chat whilst #inspiringDJs Tendai hits the decks! 
6:00pm: Event ends
What does your ticket include?
Access to inspiring talks that will give you practical tips to help you on your entreprenerial journey 
Drop-in business advice zone 
#supportsmallbiz pop-up shop, buy your Christmas presents from local, small business owners
A welcome gift
A hot networking lunch
Opportunities to meet like-minded entrepreneurs
Who is the festival aimed at?
The festival is perfect for anyone aged 16-30 that is interested in setting up their own business or side-hustle or, has a business already that they want to grow. 
Not looking to become self-employed just yet? Still come along to hear from inspirational business owners, meet passionate and dedicated peers and soak up the festival vibes! 
T's and C's 
You must pre purchase a ticket before the event date. We cannot accept walk-ins. Book your ticket early to avoid disapointment! 
About Next Generation
The Next Generation campaign, powered by Enterprise Nation, Enterprise Trust and TSB inspires, educates and empowers young entrepreneuers in the UK aged 16-30. We run a series of free start-up courses across the UK along with online support. Click here for more details. 
About Enterprise Nation
Enterprise Nation is the UK's most active small business network and we have helped thousands of people turn their good idea into a great business.
Enterprise Nation membership gives you access to exclusive opportunities to grow your business and connects you with like-minded entrepreneurs and business experts who can help. Membership is just £10 a month and you can cancel at any time. By selecting the 'to include Enterprise Nation membership' ticket, you'll automatically get 25% off this event too!
Event partners
Cancellation policy
For a full refund, cancellations must be made at least 48 hours prior to the event.
Please note that in the event you are unable to attend this event due to cancellation from yourself or Enterprise Nation, we are unable to refund any associated costs such as hotel or travel.