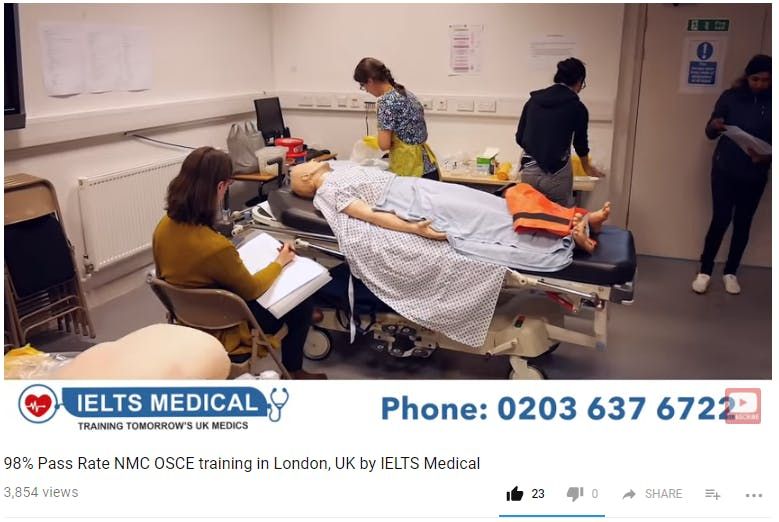 Whittington Hospital, Magdala Avenue, London, United Kingdom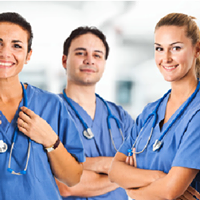 IELTS and OET for Medical Professionals Preparation Centre Daily Classes
Spread the word
** There are 4 Early Bird tickets **
A maximum of twelve pre-registered nurses will join our UK Registered Nurse Clinical Educators and OSCE trainers in London for this effective and "outstanding" NMC OSCE course. Our nurses will receive coaching, guidance and continuous feedback to help you pass your NMC OSCE on your first attempt... and that's guaranteed*. Our NMC OSCE course is practical and takes place within an NHS hospital in order to simulate the environment of your test day.
Precourse - access on registration
An interactive portal that features videos, quizzes, fact sheets and collated OSCE links.
Day 1 is classroom based and features a day focussed solely on the APIE stations. You'll learn excellent techniques to use to help you pass these stations with flying colours.
Day 2 is a Skills day (including  ANTT; Basic Life Support; Peak Flow; Removal of Foley Catheter; CSU Sample and IM Injections).
Day 3 is a mock NMC OSCE exam where you'll be presented with scenarios that you will likely encounter as a Registered Nurse. 
Our pass rates are high and our OSCE training team  is professional and dedicated. We'd like to help you succeed. Attendees had this to say:
very helpful really liked how the days were spilt--1st day APIE review, 2nd day skills review and 3rd day mock review
1/10/2018 10:21 AM
The training was very helpful and informative.
29/09/2018 12:18 PM
The 3 days for the 24-26th Sept NMC OSCE course exceeded my expectations. It was well organised and taught solidly. The trainer is knowledgeable, kind, patient, honest, and has a great sense of humour.
28/09/2018 5:01 PM
Your Journey to a 1st time NMC OSCE pass looks like this: 
Book now or for more information, call the IELTS Medical team on 0203 637 6722 opt 3.
*Terms Apply.