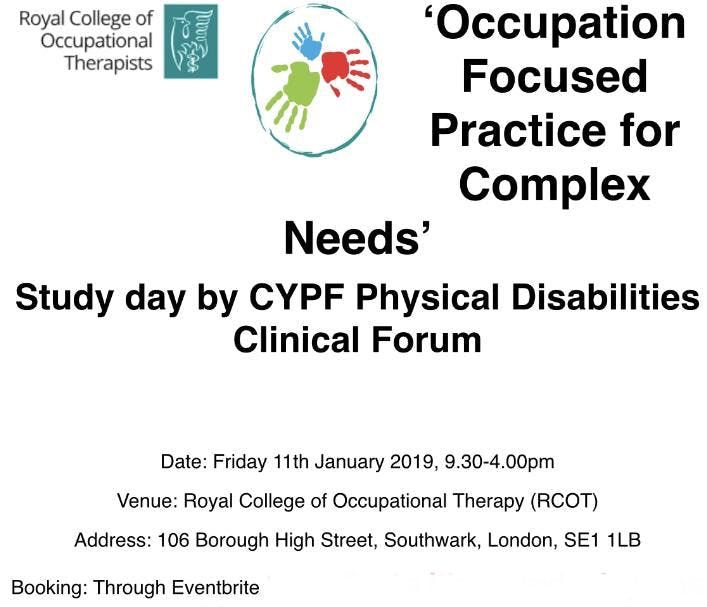 Royal College of Occupational Therapists, 106-114 Borough High Street, London, United Kingdom
Eventbrite
Spread the word
Speakers: Zoe Bayles, Ben Harris and Anu Chatterjee from Physical DisabilityForum committee. 
The committee will discuss theory, evidence and strategies to support therapists to become more occupation-centred when collaboratively working with families and children and young people with severe and complex needs. Case studies will be presented to highlight how clincians can better understand ways to support people to engage in ways that are authentic and meaningful
Speaker: Tom Casson, How Do I? Co-Founder. 
Tom will break the mould of traditional working and demonstrate how Occupational Therapists can use an award winning and cost-effective video tutorial app to support independent learning of life skills at home and in school and provide training to parents and carers.
Speaker: Dr Tim Hunter, Chartered Physiotherapist, MCSP, PHD 
Tim will facilitate a focus group to investigate challenges faced by clinicians when prescribing specialist seating for young people and discussing a potential new service to improve seating prescription.