WeWork, 70 Wilson St, London, United Kingdom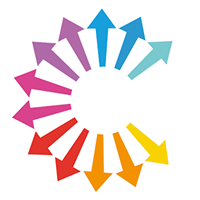 Capital Enterprise
Spread the word
Are you aged between 18-24 years old and based in London?
Are you in the beginning stages of launching your own tech startup?
Or ever thought that building a startup from the ground up might be right for you?
We are on a mission to break open London's startup scene and make it accessible to young people from all walks of life.
Spend 3 days with a group of like-minded young people hacking your way to what could be the industry's next big tech startup.
Come with an idea or just an open mind, and throughout the course of the weekend, you'll take a product from idea to market fit to pitching the business in front of a range of industry experts.
OneTech Talent's startup weekend will help founders / aspiring founders to:
network and join up with other like-minded young founders; there's a real possibility that you could leave with the team that go onto make your idea a reality!
come up with an idea for a startup and validate it throughout the course of the weekend
meet all of the people necessary to make your product a reality
possibly get onto FoundersDoor pre-accelerator and gain a small amount of seed investment
Friday 28 June evening -
This will be a meetup with all of the attendees of the weekend section. Come with your business idea, be ready to take to the mic and pitch on why yours is the one that should be worked on throughout the course of the weekend! 10 ideas will go through; the audience will vote on these. The team you vote for will be the one you join!
Once placed into your teams, you'll be set the brief, which will cover everything you'll need to focus on throughout the course of the weekend.
Saturday 29 June - 
After a nutritious breakfast first thing at WeWork, and quick catchup with your team members, it's time to get your heads down!
An experienced mentor will present on the following, and you'll be able to pick their brains as much as you need!
ideation around your product idea
development of a business model canvas
The remainder of the day will be set up as a marketplace, and as you make your way around you'll gain invaluable advice and support in defining the following:
focus on customer development and establishing your MVP
creation of your landing page
sales - before you leave on the first day, we want to see some evidence of you working towards obtaining your first customers!
Speakers and mentors for Saturday are set to include (TBC)
Sunday 30 June -
Spend the all-important last day validating your product idea and then get ready to pitch! The pitch will be in front of a panel of judges, mentors and investors.
Prizes, cash and the chance to be a part of the FoundersDoors pre-Accelerator are all on offer!
Close & drinks
Speakers and mentors for Saturday are set to include (TBC)
Criteria -
18 - 24 years old
Live in London
interest in technology or business-related subjects!
* if you have a need to access additional technology to take part in the event, that you're not able to regularly use at either university or at home, please get in contact with
genevieve | capitalenterprise ! org
, as this is something we're also able to support with