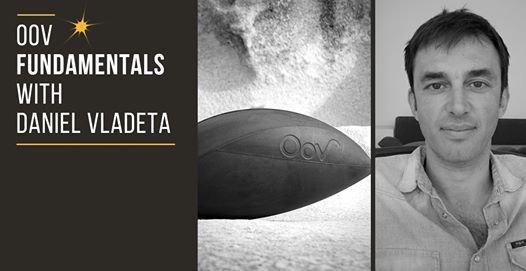 Moss Pilates, 27 Canal Reach, N1C 4DD London, United Kingdom, London, United Kingdom
Polestar Pilates UK
Spread the word
Working professionally with the Oov begins with this Fundamentals Level 1 Course.
We'll introduce ways to improve functional movement with the Oov, and how to apply traditional Pilates to your mat classes while incorporating this revolutionary device.
Oov Education bridges the gap between movement, bodywork, health, wellness, healing and performance. During this two day course, you will learn about the "Four Pillars of Movement" and their relationship to Functional Movement.
The Oov Fundamentals course is the pre requisite to all other Oov courses. Walk away with everything you need to teach a Pilates and Oov-centric mat class.
ABOUT THE OOV:
Developed by Australian Osteopath and Neuroscientist, Daniel Vladeta, the Oov is ergonomically designed to fit the human body with a three way curve that follows the natural curve of your spine, stimulating muscle slings to activate unconsciously. This two-day course will teach you how to use the Oov, while learning to see and feel functional alignment in a new light.
PREREQUISITES:
Completion of a comprehensive Pilates teacher program from a Pilates Method Alliance approved school (such as Polestar Ultimate Reformer course or Polestar Comprehensive Studio/Rehabilitation course).
EDUCATOR:
Daniel Vladeta
COURSE FEE:
£445 including VAT
You will be able to purchase an Oov with a course discount on the day.
Polestar CPD/CECs: 16
iCause.com promotes public events for free and helps event organizers connect with nonprofits to attract more participants like you.
Additionally, the iCause Global Foundation enables good people to fund great causes around the world. Together, our impacts are limitless!