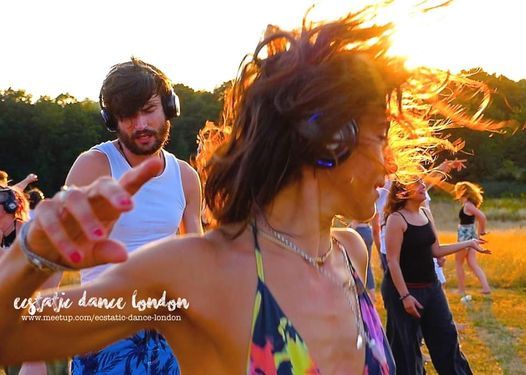 Hampstead Heath, NW3 2 London, UK, London, United Kingdom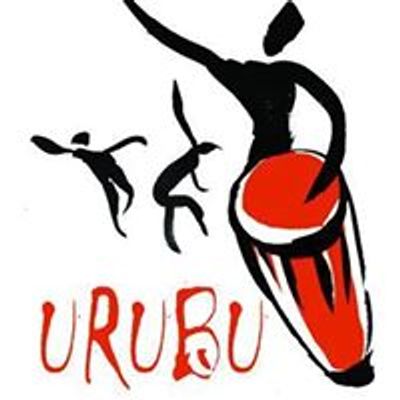 Urubu
Spread the word
Join us for our Outdoor Ecstatic Dance London events! Respectfully Socially Distanced. No booze, No Shoes, No Chit Chat, Move However You Wish
Our video on youtube to give you a little taste of the experience:
ECSTATIC DANCE LONDON PRESENTS:
OUTDOOR ECSTATIC DANCE SESSIONS WITH SILENT DISCO HEADPHONES!
(please note - all photos & videos are from our 'pre-covid time' events)
Join us for our Outdoor Ecstatic Dance London events 2020!
*Respectfully Socially Distanced*
ECSTATIC DANCE LONDON
MUSIC - MOVEMENT - COMMUNITY!
Dance on the Earth and beneath the Summer Sky!
You and your awesome friends are invited to join us for freestyle, expressive dance & moving meditation events. Alcohol and drug free dance events outdoors! Move your Body, unleash the wild dancing self who doesn't give a
[email protected]
what people think, claim your freedom, open your heart & touch the infinite!
Enjoy our Ecstatic Dance journeys outdoors, keep the wonderful ecstatic dance energies awake, alive, and aligned! We will provide complimentary Raw Vegan Cacao to superfood charge your dance with us! Using our Silent Disco - Head-Phones based sound system, we will journey together, dancing on the Earth and with the music to inspire our movements and expression. This is a unique dance experience in London.
We would love to support you through creating opportunities for you to connect and be in nature whilst respecting physical distancing guidelines of 1m and remaining in groups of max 6 dancers.
Limited spaces!
Please join here for more info about our Outdoor Ecstatic Dances and you'll get priority booking before we announce our outdoor events to general public:
https://www.facebook.com/groups/ecstaticdancelondon
COST:
We love creating beautiful events for you all and we invest a lot of time, energy and skills to make these events happen. Your support is greatly appreciated. We have set a donation option to reduce your ticket fee cost, feel free to donate more and give from abundance. Thank you in advance!
£5 limited tickets, £10 - £15 regular donation
PLEASE BOOK HERE:
https://www.eventbrite.co.uk/e/113958344476
Number of participants for our outdoor events are limited at the moment. Register now to reserve your headset. Parents with children are welcome! However we ask that you register a ticket for children's headset as we won't have additional headsets on location.
We do not offer refunds if you cannot attend. If we need to cancel event due to the rain, we will issue a full refund or you can transfer your ticket to another outdoor event.
LOCATION:
Hampstead Heath - exact location of the dance will be in Eventbrite email confirmation 'Additional Information', please check your spam folder. We will email a map with directions a day before the event.
Nearest stations - Hampstead Heath (Overground), Hampstead (Northern Line) and then it's a 15 -20 min walk to the dance location. Please check tfl for latest travel updates: tfl.gov.uk
If cycling, you can bring your bike to the dance location.
SCHEDULE:
◈ 6pm-6:15pm Meet at the dance location and receive headphones
◈ 6:15pm-6:30pm Dance Warm-up and Stretch
◈ 6:30pm-6:45pm Opening Circles & Cacao/Tea Ceremony
◈ 6:45pm-7:45 Ecstatic Dance SoundWave
◈ 7:45pm-8pm Relaxation Music & Closing circles
◈ 8pm Picnic/ Social - optional
Sunset is around 9pm (not fully visible from our dance location)
SAFETY GUIDELINES & PREVENTION MEASURES:
- We will provide a clean headset & bandana headband (you're welcome to bring your own headband to secure headphones which will allow you to move your head more freely!)
- We will provide antibacterial wipes and hand sanitisers during the event.
- We ask that all participants keep at least 1m physical distance at all times and dance in groups of max 6 dancers. We reserve the right to take away headset of any participant who does not honour physical distancing rules.
iCause.com promotes public events for free and helps event organizers connect with nonprofits to attract more participants like you.
Additionally, the iCause Global Foundation enables good people to fund great causes around the world. Together, our impacts are limitless!