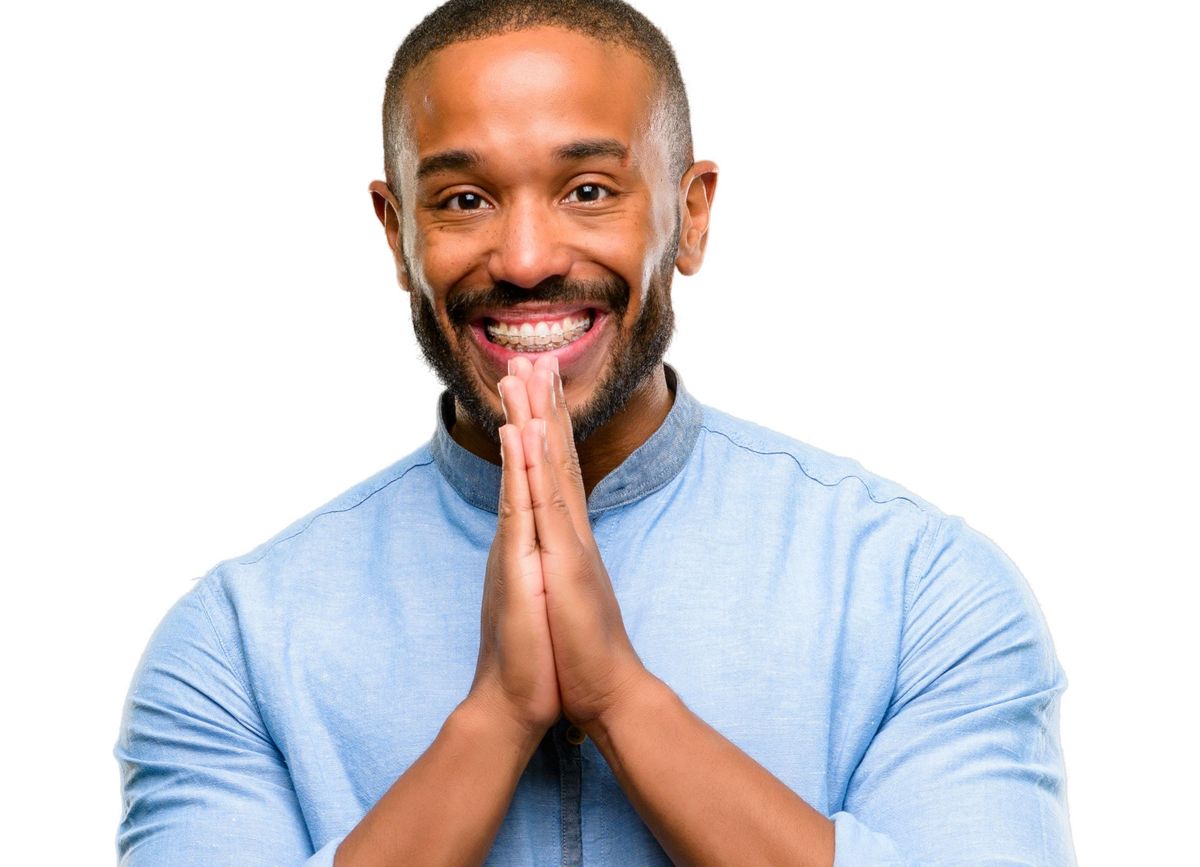 WeWork Tower Bridge, 1 Saint Katharine's Way, London, United Kingdom
Eventbrite
Spread the word
Black Professionals United is delighted to present you with the opportunity to participate in this exciting meetup:
Led by born-again founder, experienced marketer and now trainee life coach, Michelle Wright, the aim of this gathering is to achieve the following:  
Clear introductions given by all attendees.
Engage in fun, yet insightful group activities.
Develop well-meaning relationships with those in attendance.
Purpose
With the Bible teaching us that, 'We ought not forsake the assembling of ourselves..' (Hebrews 10:25), the aim of this meetup is to keep in alignment with this.  
House Rules
With this being a non-denominational, Christian fellowship meetup, it is important for anyone and everyone, who wishes to attend, to first take heed of the following:  
1. While this gathering is being promoted through a wider network, which is aimed at skilled members of the black community, attendees from all races, nationalities and ethnicities are welcome to join us.  
2. The organisers of this event will not tolerate the following topics being discussed:
Race
Religion*
Politics
Sexuality  
* All with the exception to Christianity, which can sometimes be referred to as a religion.  
3. All attendees must be respectful of this underlying core belief, which stipulate that "Jesus Christ is Lord & Saviour" and that His presence will be at the centre of this gathering.  
4. The intent of this meetup is to keep the atmosphere as light-hearted and pleasant as possible. Anyone found to be in deliberate breach of this will be instructed to leave this meeting immediately.  
Disclaimer: Due to the nature of this group, we accept that not all will believe as we do. Therefore, certain topics discussed may be challenging and of a sensitive nature or perceived as offensive to some individuals.
Any questions?
Kindly let us know.
We hope to see you soon,
Events Team  
………  
FAQs
What should I bring to this event?
Please ensure you have your e-ticket and or the printed version of your ticket ready to be shown to our member(s) of staff. Please take a valid form of photographic ID with you also.  
How many attendees are you expecting?
A maximum of 10-12 guests in attendance.  
Why are you charging a fee?
Not only will your fee go towards expenses incurred to help make this meetup happen, but it is also to help ensure the arrivals of all those who have registered their interest to attend.
Important Information
Must be 18 years and above to attend.A valid proof of photographic ID is required from you and by Venue Staff.
Learn more about the following:
Event ConditionsPrivacy Policy
By registering to attend this event, you hereby agree to all our conditions listed on both our Event Conditions and Privacy Policy pages.