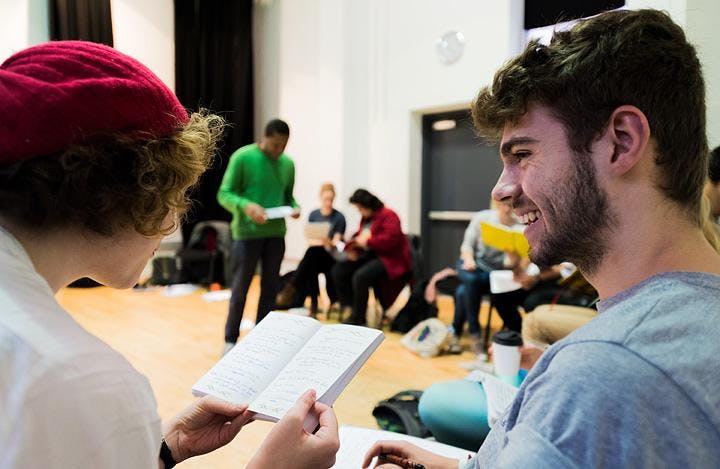 The Royal Central School of Speech and Drama, Eton Avenue, London, United Kingdom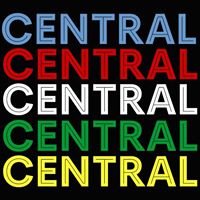 Royal Central School of Speech & Drama
Spread the word
Course Overview
Meeting once a week for eight intensive lessons this intermediate level playwriting course is an exciting opportunity to work with an established playwright to develop writing your play in more detail.
Who is this course for?
People that have written the first scene on Central's Playwriting: An Intro course who want to develop their play further 
Those that have completed an introductory level course elsewhere and already have a partially completed play or detailed treatment that they would like to flesh out further. 
You will cover:-
expanding your initial scene or treatment to several key scenes or more
developing scenes with more than two characters and creating complexinteractions and relationships
challenging yourself to go bigger and be more ambitious in your writing - thinking beyond everyday lived experience towards exploring the greater and more expressive possibilities of theatre (whilst doing so achievably in an actual production context!)
moving from cliché towards subtlety & nuance thus creating credibility in character, dialogue and story
developing, redrafting and deepening your original idea, characterisations and character arcs
exploring the structure of your play scene by scene for maximum effect
crafting your unique voice as a writer
organising your own readings, workshops and feedback sessions in the future
how to submit work to theatre companies, agents and publishers
By the end of the course you will have: the tools you need to complete your play; tested and redrafted the structure of your plot; a developed breakdown of your characters'story arc and conflicts they meet; and a fully written and analysed sequence of key scenes. You will also be introduced to the skills involved in redrafting your script and working with notes. 
If you go on to complete your play in your own time once the course has been completed, for an additional fee, you can submit your completed play to the tutor for written feedback.
For Autumn Term 2019, the course will be led by contemporary playwright Tristan Bernays (Shakespeare's Globe, National Theatre Studio, Soho Theatre).
Course Detail
Times: Mondays 7.00pm - 9.30pm for 8 weeks. The course consists of 8 sessions in total. 
Age: Minimum age is 18 on the first day of the course. No upper age limit. 
Language requirements: Applicants must be confident speaking, reading and writing English to a conversational level (IELTS score of 7.0 or equivalent). Please note, you will be expected to read texts/scripts that may have advanced vocabulary in them on this course. 
Maximum class size: 14
Attendance: Due to the structure of the courses, full attendance is expected.
Concessionary rate: A £65 discount is available to those that are in receipt of UK benefits for either disability or unemployment. Please email
short ! courses | cssd ! ac ! uk
with evidence of eligibility and you'll be sent a promotional code to input during booking. 
General
Please ensure you have read Central's Evening Courses Applications and Terms and Conditions before booking. 
If you have any queries, please see our Frequently Asked Questions page in the first instance. If you can't find the information you need there, please email
short ! courses | cssd ! ac ! uk
or call +44 (0) 20 7559 3960.