Ecole primaire/ Primary School André Malraux, 44 Laurie Road, London, United Kingdom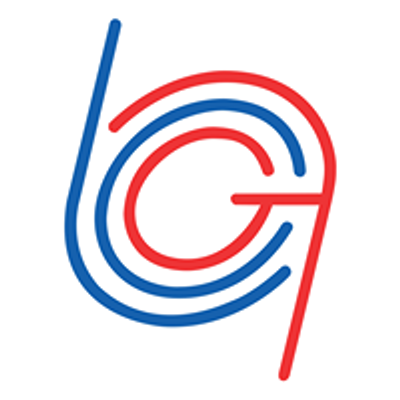 Lycée Français Charles de Gaulle de Londres
Spread the word
Madame, Monsieur,
L'école primaire André Malraux du Lycée Français Charles de Gaulle est heureuse de vous accueillir le vendredi 11 janvier 2019 pour une rencontre portes ouvertes.
De la petite section au CM2, chaque élève bénéficie d'un enseignement d'exception et d'une attention particulière afin de lui permettre de s'épanouir et de s'ouvrir au monde au cœur du quartier verdoyant d'Ealing. 
Nous invitons toute famille susceptible d'inscrire son/ses enfant(s) dans notre école primaire à venir découvrir nos locaux et rencontrer notre équipe. *
Nous aurons plaisir à vous recevoir et à répondre à toutes vos questions.
L'équipe « Portes Ouvertes » de l'école André Malraux LFCG  
Déroulé de l'événement 
9h00-10h30: Réunion plénière
10h30-11h : Visite des locaux
* Cette matinée s'adresse exclusivement à des familles souhaitant découvrir notre structure et ne concerne donc pas les familles qui ont déjà un ou des enfants inscrits dans une de nos écoles.  
FAQ
Je souhaite venir avec mes enfants. Est-ce possible ?
Nous sommes heureux d'accueillir futurs élèves et parents. Un ticket par personne est nécessaire pour assister à l'événement et vous sera demandé à l'entrée de l'établissement.
Dans quelle langue aura lieu la présentation et la visite ?
Les informations vous seront offertes en Français (et Anglais si besoin).
Je suis également intéressé(e) par le parcours collège/lycée. Puis-je visiter et être informé(e) sur la structure du secondaire ?
Les portes ouvertes du Lycée se dérouleront le samedi 12 janvier 2019. Toutes les informations sont à retrouver sur la page dédiée ici. Des portes ouvertes dans nos autres écoles sont également programmées (plus d'informations ici).
Sir/Madam,
André Malraux Primary School LFCG is happy to welcome you on Friday the 11th of January 2019 for its Open Day morning.
From nursery to Year 6/CM2, each pupil receives an outstanding education and personalised support to become a fulfilled and open-minded individual, here, at the heart of Ealing's greenery.
We invite all prospective families to visit our premises and find out more about our primary school. *
We look forward to welcoming you and will happily answer your questions.
André Malraux Primary School LFCG's "Open Day" team
The event 
9am to 10.30am: assembly meeting
10.30 am to 11am: a guided tour around the building
 *This event is organised for those who wish to find out more about our organisation and not families who already have a child(ren) enroled in one of our schools.   
FAQ
Can I bring my children to the event?
We are happy to welcome all prospective parents and pupils, however, please note that you will need a ticket per person - regardless of age - to enter the event.
In what language will the event be held?
All information will be provided in French (and English if needed).
I am also interested in the secondary school, can I visit both?
Tickets for the Lycée's open day (Saturday, 12 January 2019) are available here. Open Days for our other primary schools are here.