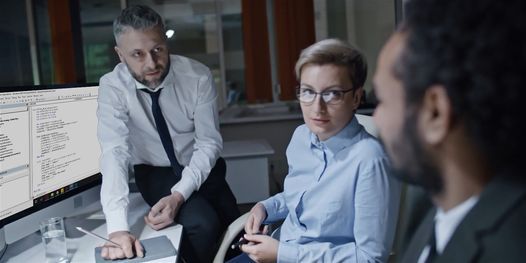 Tower Bridge Business Centre, 46-48 East Smithfield, E1W 1AW London, UK, London, United Kingdom
G Com Solutions Limited
Spread the word
Power BI Training for Administrators
The Power BI 1 Week Intensive Training Course for Managers and Administrators is designed for users who are new to Power BI, but who intend to be closely involved in their organisation's Power BI adoption strategy.
You should consider taking this course when your company has recently adopted, or are about to adopt Power BI; and you will be playing a pivotal administration role in ensuring that your organization derives the greatest possible benefit from self-service business intelligence.
The course consists of three components: Power BI Introduction, Power BI Adoption and Proof of Concept and Power BI Administration.
Power BI Introduction (2 days)
Our introduction to Power BI will familiarize users with the key features and operations of the Power BI suite. By the end of this course, delegates will be confident in using the three main components of Power BI: Power BI Desktop, the Power BI Service, and Power BI Mobile Apps.
Key Topics Covered
Getting started
Connecting to software services
Getting data into Power BI
Cleaning up and transforming data
Data modelling
Using DAX
Creating reports
Creating visualizations
Publishing content
Creating Power BI Mobile Content
Consuming and customizing content
Refreshing content
Power BI Adoption and Proof of Concept (1 day)
Our Power BI Adoption and Proof of Concept training course focuses on the stages and strategies involved in both demonstrating the viability of effectiveness of Power BI in a proof of concept and, later, in a corporate-wide adoption.
Key Topics Covered
Using Microsoft's Power BI Adoption Framework
Preparing Data Sources
Planning Installation
Assigning Roles
Power BI Administration
Designing a Power BI POC
Stretching your Budget
Power BI Administration (2 days)
Our Power BI Administration training course covers the key administrative activities which can be carried within a Power BI tenant. Students will understand the implications of choices made using Power BI Tenant Settings and become familiar with the aspects of the Power BI service which are controlled by both global admins and Power BI service admins.
Key Topics Covered
Overview
Power BI licensing
Securing Power BI
Export and Sharing Settings
Integration Settings
Custom Visual Settings
Audit & Usage Settings
Other Settings
Data Governance
Leveraging PowerShell Commands
Automating Reports and Dashboards
iCause.com promotes public events for free and helps event organizers connect with nonprofits to attract more participants like you.
Additionally, the iCause Global Foundation enables good people to fund great causes around the world. Together, our impacts are limitless!