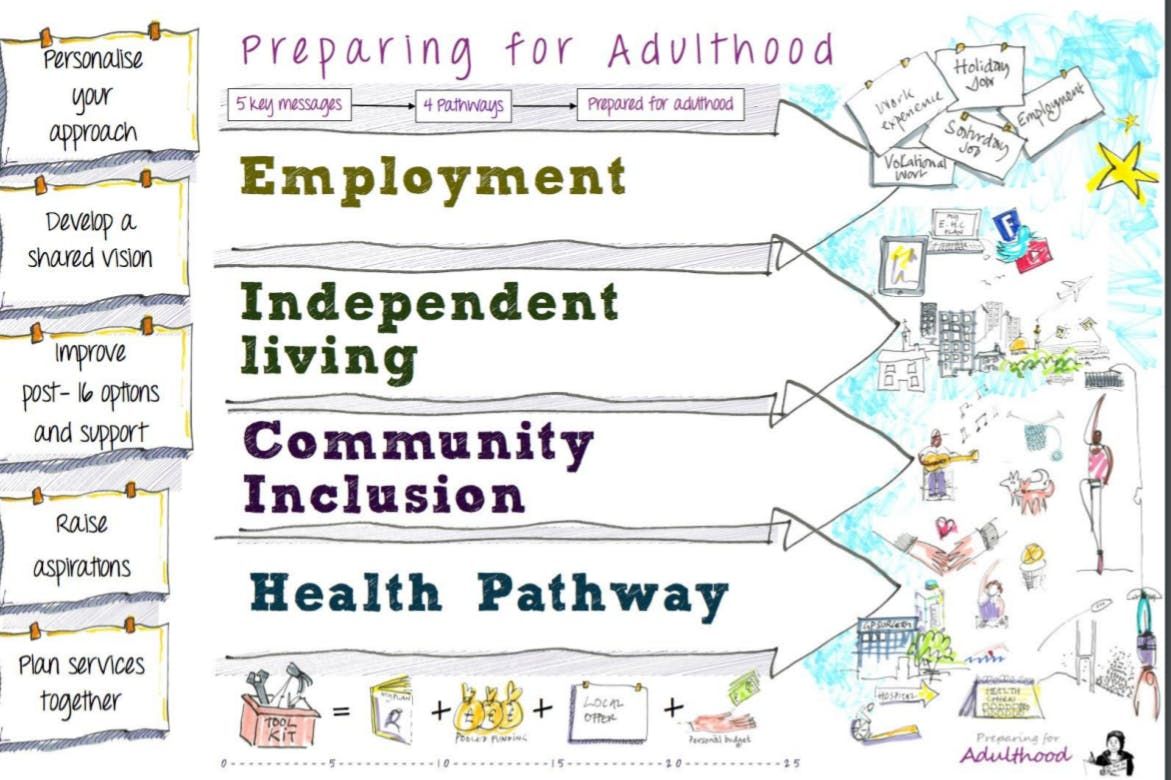 The Lilla Huset Professional Centre, 191 Talgarth Road, London, United Kingdom
Eventbrite
Spread the word
Background
Improving transition to adult services remains a key priority for all stakeholders working with and for young people with SEND and their families. Our recent SEND Local Area Inspection identified outstanding work to be done to improve Preparing for Adulthood (PfA) outcomes within Education, Health and Care Plans around:
getting a job
living independently or with support
having good mental/physical health
having friends and relationships
being an active part of the local community
Purpose of the sessions
The sessions plan to bring a range staff together from across:
education
health
social care
voluntary sector providers
with parent/carers to explore what is working well within PfA, where the gaps are and to create an action plan for future working.
Who can attend?
Anyone can attend these workshops, including:
Parents/carers
H&F SEND service staff
Educational Psychologists
Integrated Keyworkers
Commissioners
Social workers
SENCO's
Teachers
Transition Workers
Voluntary sector providers
College staff
Job coaches
Health professionals
Dates and times
You only need to attend one session (the sessions are repeated). 
Tuesday, 16 April 2019 (09.30 - 12.30)
Tuesday, 30 April 2019 (13.00 - 15.30)
Friday, 3 May 2019 (09.30 - 12.30)
Please register to book a place, as there are limited places available. If there is enough demand, we will run additional sessions in May and/or June.
Contact us
If you have any questions, please contact us via email at
localoffer | lbhf ! gov ! uk
.