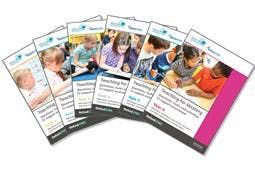 Nightingale Primary School, 7 Bloomfield Road, London, United Kingdom
Eventbrite
Spread the word
Primary Teaching for Mastery Focused Issue: Lesson Design
including use of PD Materials & Text Books
Led by NCETM Mastery Specialist/Professional Development Accredited Lead Omar Jennings
The project will focus on designing effective lesson plans; making use of key resources such as the Mastery PD Materials and Text Books.
Teacher participants need to already be using a mastery resource to plan their teaching e.g. NCETM PD materials, Maths- No Problem!, Power Maths, Mathematics Mastery, Inspire, White Rose Maths etc
These 3 days of training will empower teachers with a deeper understanding of the elements of effective lesson design, and develop their understanding of the big ideas in mastery and how they are found and used in effective lesson design. Teachers will also be empowered with the ability to make   decisions about what to include and what not to include in lessons as well as to identify what needs to be developed to supplement the information in the published materials
The sessions will prepare teachers to immediately implement into their own settings. Between sessions, delegates will have gap tasks to complete by implementing new approaches in to their classes and phases.
Download flyer here.