POTATO London, The Network Building (4th Floor), Tottenham Court Road 97, London, United Kingdom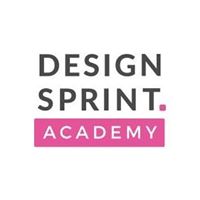 Design Sprint Academy
Spread the word
"Fall in love with the problem, not the solution"Uri Levine, co-founder of Waze.
Identifying the right problem up-front is crucial for any Design Sprint and we have seen many ambitious Design Sprints fail when the stage isn't set properly or there is no common understanding of the actual problem.
After years of running Design Sprints, we added this vital step which greatly improved our results. You can find out more about our Design Sprint 3.0 Approach  
We will show you some of the steps you will need to take to learn how to address relevant aspects of a problem, ask the right questions and make sense of the information.
Join us for this meetup that will help you define the challenge and gain stakeholder support before running a Design Sprint.
If you are not a member of the Meetup - Design Sprints London Group, please do signup.
6.00 PM - 6.30PM - Arrivals (drinks and Pizza)6.30PM - Workshop kick off8.30PM - 9 PM - Drinks and networking
PLEASE DO TURN UP ON TIME TO ALLOW US TO START ON TIME (We have rather a lot to cover!!)
IF YOU ARE UNABLE TO ATTEND THE EVENT ON THE EVENING PLEASE DO CANCEL YOUR TICKET TO ALLOW OTHERS TO ATTEND!!!