Live Virtual Classroom, London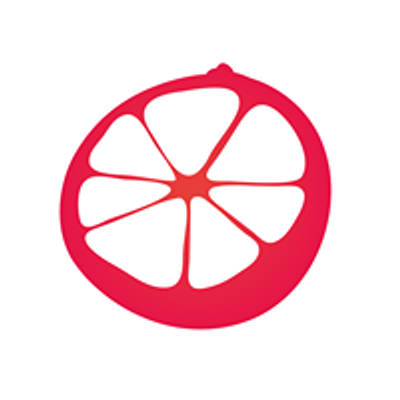 Red Tangerine
Spread the word
Professional Scrum with Kanban (PSK) is a 2-day course from Scrum.org that teaches Scrum practitioners how to apply Kanban practices to their work. Through theory, case studies, and hands-on exercises, participants will understand the importance of transparency and flow as it pertains to the Scrum framework.
Scrum is the defacto standard for how Agile teams work. Scrum exists only in its entirety and functions well as a container for other techniques and practices. Scrum Teams keep improving how they work, based on what they learn by inspecting and adapting on an ongoing basis.
In this class, students will learn how additional practices from Kanban can be introduced into their Scrum Teams without changing Scrum. They will learn how to add the right practices and the benefits that their Scrum Teams can achieve from using Scrum with Kanban.
The Professional Scrum with Kanban course is for all Scrum Practitioners, with an emphasis on Scrum Masters looking to add Flow techniques to their toolbox.
Certification
All participants completing the Professional Scrum with Kanban course will receive a password to attempt the Professional Scrum with Kanban I (PSK I) assessment. PSK class participants who attempt the PSK I assessment within 14 days of receiving their free password and do not score at least 85% will be granted a 2nd attempt at no additional cost.
Overview
- Gain a clear understanding of how flow works within the context of Scrum
- Be introduced to Kanban practices that Scrum Teams can adopt to help improve their effectiveness and efficiency
- Understand how to effectively use the appropriate Kanban practices without changing Scrum
- Learn a practical approach to improving transparency and visibility for their work
Testimonials
"Great two days of learning, loved every minute of the sessions and the information shared was very useful and has made me rethink my approach to applying Scrum. I would recommend this course to anyone who wants to take their scrum mastery to the next level."
- Mark Parkes, Agile Service Delivery Manager
"Glaudia and David are excellent learning facilitators, experts at guiding people to the answers. This course was also excellent, helping to address long standing questions that come up time and time again whilst teaching new techniques to take work optimisation to another level. I thoroughly enjoyed my experience and feel better equipped."
- Helen Beal, Ways of Working consultant, coach and learning facilitator
"Super fun and creative class which covered everything in great detail. I will be using Glaudia and David again for sure!"
- Dan Bowyer, Scrum Master / Flow Manager
"The class was interactive and well structured with plenty of group activities. The trainers (David Spinks and Glaudia Califano) were highly skilled at keeping the group engaged with real life examples, bringing to life how to apply Scrum and Kanban in a practical way."
- Haroon Khalil, Scrum Master
About the Trainers
Glaudia Califano
Glaudia started her technology career in 2005 as a development team member in a Scrum team. Since then she has worked with software and non-software development teams in various capacities, from facilitating
training and workshops to getting deeply involved 'in the trenches' with teams.
Glaudia is passionate about helping organisations identify how value to the customer is delivered, by evaluating what work is performed, by whom, where the bottlenecks and waste are, and what steps organisations can take incrementally to improve flow and deliver value.
David Spinks
David's professional experience spans roles of; Agile Trainer, Agile Coach, Scrum Master, Kanban Service Delivery Manager, Team Leader and Software Developer in a variety of industries, including finance, eCommerce, social housing and education.
David believes in servant leadership, and he values environments where empowerment, autonomy and flexibility enable teams to do the best work possible.
He is committed to continuous learning and development in himself and others. He is passionate about getting the best out of teams and seeing people reach their full potential.
David is active in the global Agile community, including blogging, and speaking at conferences and meetups around the world.
David enjoys travelling, keeping fit, the outdoors and spending quality time with his guitar.
FAQs
- How can I contact the organiser with any questions?
Email us at:
info | redtangerine ! org
For more information you can also visit our website:
www.redtangerine.org
- What is included in the price?
The price is for two days of Scrum.org training including course materials, lunch, refreshments and the opportunity to take the PSK assessment and certification after the course.
In addition, you will be invited to the Red Tangerine Slack channel, giving access to our alumni community and 20% off of future Red Tangerine courses.
- Should I prepare for the course?
We recommend participants to read the Scrum Guide and the Kanban Guide for Scrum Teams.
https://www.scrumguides.org/index.html
https://www.scrum.org/resources/kanban-guide-scrum-teams
- Do I earn Scrum Alliance SEUs / PMI PDU credits for attending the course?
Yes. You can claim 14 SEUs and 14 technical hours PDUs for attending this course.
iCause.com promotes public events for free and helps event organizers connect with nonprofits to attract more participants like you.
Additionally, the iCause Global Foundation enables good people to fund great causes around the world. Together, our impacts are limitless!