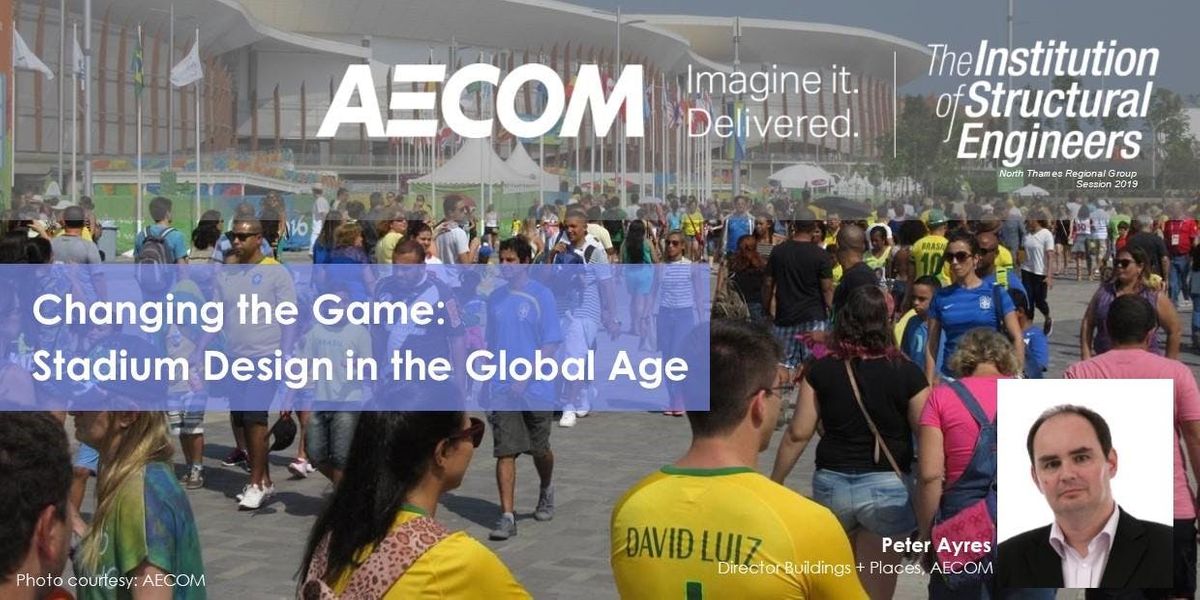 Institution of Structural Engineers HQ, 47-58 Bastwick St, London, United Kingdom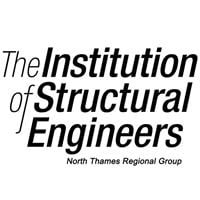 IStructE North Thames Regional Group
Spread the word
Project Focus | Changing the Game: Stadium Design in the Global Age
EVENT INFORMATION
Date: Tuesday 19th March 2019Time: 18:00 tea and coffee for 18:20 start, 19:30 finishVenue: Main Auditorium, Institution of Structural Engineers HQ, 47-58 Bastwick St, London EC1V 3PS
Tickets: FREE for members and non-members
SCHEDULE
18:00 - 18:20 Tea and Coffee Reception18:20 - 19:20 Technical Talk19:20 - 19:30 Q&A19:30             Close
SYNOPSIS
With the spread of major events to new destinations around the world, designers are increasingly tasked with creating stadiums and arenas in an ever more diverse range of cultures and climates. Our speaker, Peter Ayres, will share his experience working on many of the world's leading venues for global sporting events, and offer thoughts on the future of stadium and arena design.
SPEAKERS
Peter Ayres BEng CEng FICE FIStructE | Director Buildings + Places | AECOM
Peter is a senior engineering director with AECOM who specialises in stadiums, arenas and other major public buildings. He has over 30 years' experience leading multidisciplinary design teams on major sports projects around the world including stadia for the Rio 2016 Olympics, the Russia 2018 FIFA World Cup, The Qatar 2022 FIFA World Cup, the 2015 European Games and the 2019 Africa Cup of Nations.
Peter has delivered projects on every continent on earth and was awarded the Association of Consultancy and Engineering (ACE) "Engineering Professional of the Year" in 2014 in recognition of his outstanding contribution to highly innovative and sustainable design solutions around the world.
Download flyer as pdf
NOTE
Register for ticket or to share this event: 
https://AECOM-Stadium.eventbrite.co.uk
Places are limited and this event has a awaiting list, please cancel the ticket if no longer required.
All events listed in our regional group can be found here: 
http://IStructE-NTRG.eventbrite.com
Opinions expressed on any matters by the presenters or participants during or in connection with any presentation are solely the views of the authors. Opinions and views must not be taken to be the views of The Institution of Structural Engineers and accept no responsibility for the content and/or accuracy.
This event will be photographed. By attending, you acknowledge that you may be photographed and that may be published without limitation by The Institution of Structural Engineers.