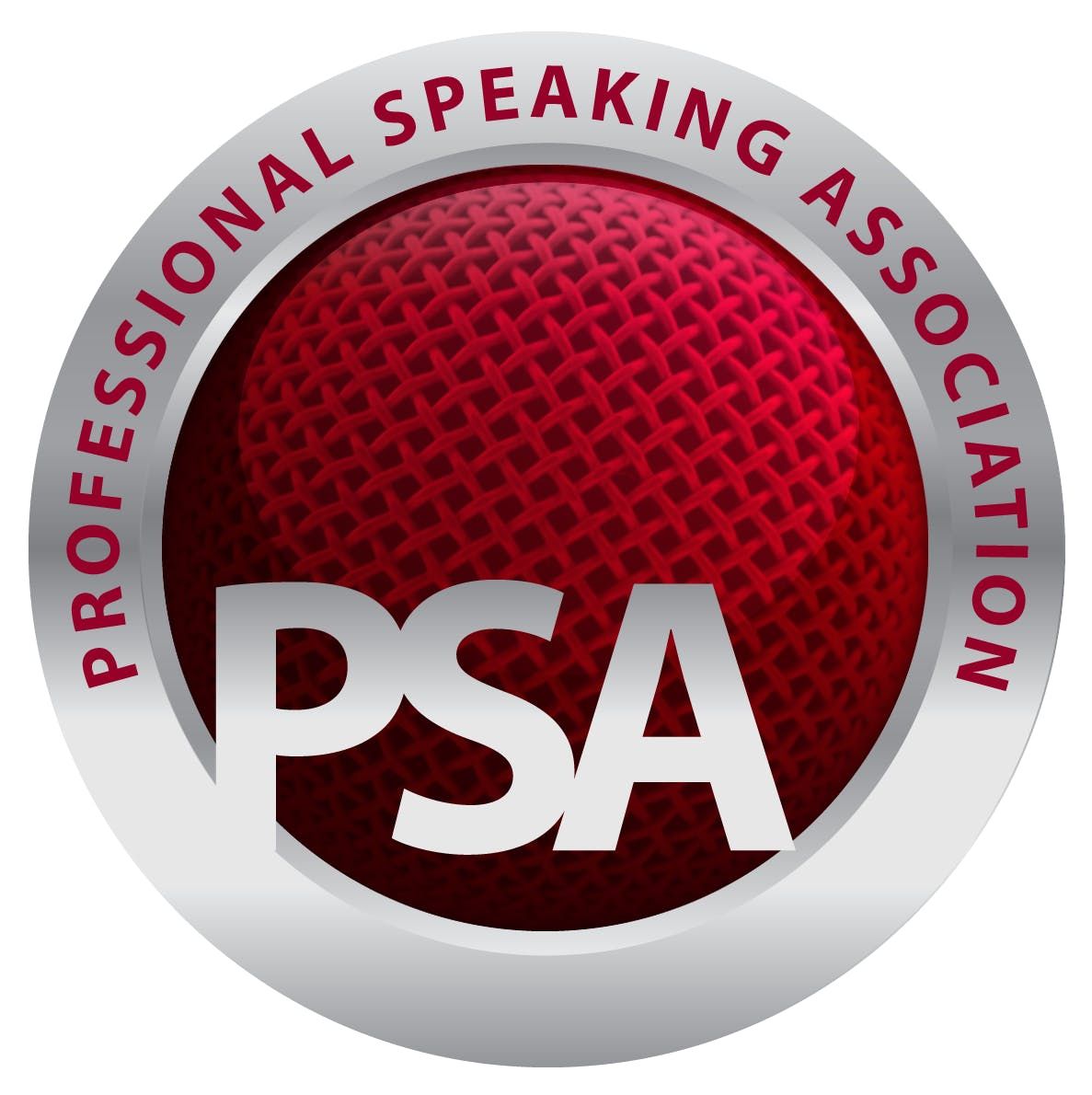 etc.venues Marble Arch, 86 Edgware Road, London, United Kingdom
The Professional Speaking Association
Spread the word
If you want to learn how to make more money from being a professional speaker, and how to get more gigs that pay you more, buy a ticket to this event at the London PSA.You will walk out with tips and tactics you can use the next day, and strategies to change how you market yourself.Successful speakers – professionally profitableIn the room will be people who are new to professional speaking and international keynote speakers. The networking alone is invaluable.This one day programme will focus on marketing with presentations from international speakers who have written the book on the subject! Shaking up your marketingBarnaby Wynter
For too long we've followed business rules passed down to us by the learning's of the industrial revolution. The digital revolution has inspired so many new ways of doing things that being a great speaker and creating a 'USP', no longer constitute competitive advantage. Listen to Barnaby Wynter is author of "The Brand Bucket" and your will learn that your 'what' and 'why' are no longer enough, and more importantly how you should market yourself.   
How not to create a bad speaker websiteJackie Barrie
If the first thing your prospective client does is to look at your website, will it help, or hinder you? Many speakers have speaker websites that are not helping them in their aim of earning more, and getting more gigs. Jackie Barrie (ex PSA South East President) is still a hands-on copywriter after over 30 years, she speaks and trains clients around the world. Her core specialities include clear communications, copywriting skills and effective websites. Join Jackie and learn what your website needs to do for you, and how to make it work.
The Unnatural NetworkerCharlie Lawson
Networking remains one of the best forms of marketing for many service professionals, especially speakers. In fact no business can survive without it. But what if you find it hard to talk to people? What if you'd rather not go networking at all?Many speakers struggle with how to get anything from their networking, let alone making it their best source of lead generation. If you think you are not a natural networker, then listen to Charlie Lawson, author of "The unnatural networker".Charlie is an unnatural Networker to the core, but he will show you how he went from being a complete non-networker, to being confident to network anywhere, anytime, with anyone. The great irony is, of course, that he is head of the UK & Ireland's biggest networking and referral organisation, BNI. 
The Modern PrometheusAlan Stevens
How to build and manage a world-class reputation as a speaker. Alan Stevens is a veteran speaker with over 40 years experience and a string of accolades. He will be passing on some of the techniques he has learned over the years, and the mistakes he has made, so that you don't take so long. or go wrong so often. You will learn five ways to build and enhance your reputation, all of which you can start immediately. As well as this focus on your marketing we will continue the expose of speaker needs. There are far too many topics where speakers do things 'because that's what I thought I was supposed to do'! This month we will be answering the question - do you need a speaker showreel? Don't run your speaker business on hearsay, learn from varying expert views, and decide for yourself.
Early bird tickets are available until 30th of December. Book your ticket todayHere's what one delegate thought of London PSA at the last meeting:What is the program:Arrival, networking and breakfast from 9:30. Get to know your peers.Official start – 10:00Hot Lunch is served at 1:00Open networking from 16:15- 17:00
What this is NOTThis is not a day to sell you a "bigger event"; it is a part of a regular programme run by the PSA to help you speak more and speak better.The PSA run events around the country providing networking and training for speakers, by speakers. As we are an association we can keep your investment reasonable. The London PSA region run these events for members and guests.What others sayAuthentic comments made by PSA London members and visitors"Just wanted to let you know how welcome I felt here today – the energy is amazing here!""There is so much that I've gained…the speakers were incredible!""The break outs for the showcase feedback work so well and we learn so much during the process""The mastermind session was just what I needed. Perfect timing"Let me recap for you what you will get:1. Enjoy an all-day event in a premium venue in Central London2. A welcoming atmosphere for speakers at all levels3. Breakfast with coffee and pastries (included in the fee)4. Fully catered hot lunch (included in the fee)5. Three showcases with feedback from up and coming speakers6. Keynote presentations from international expert speakers7. You will feel pumped as you leave the day, knowing that you discovered new ways to speak and run your business.8. And much more…Join aspiring and professional speakers on Saturday 12th of January at the London PSA, by booking your tickets now. 
 How do we use your data?
When you register to attend a PSA event, we share your name and contact details with the person running the event. For regional meetings, this will be the Regional President. They may share these details with members of the Regional Committee, for the purposes of contacting you about the event, welcoming you, and following up with you afterwards.