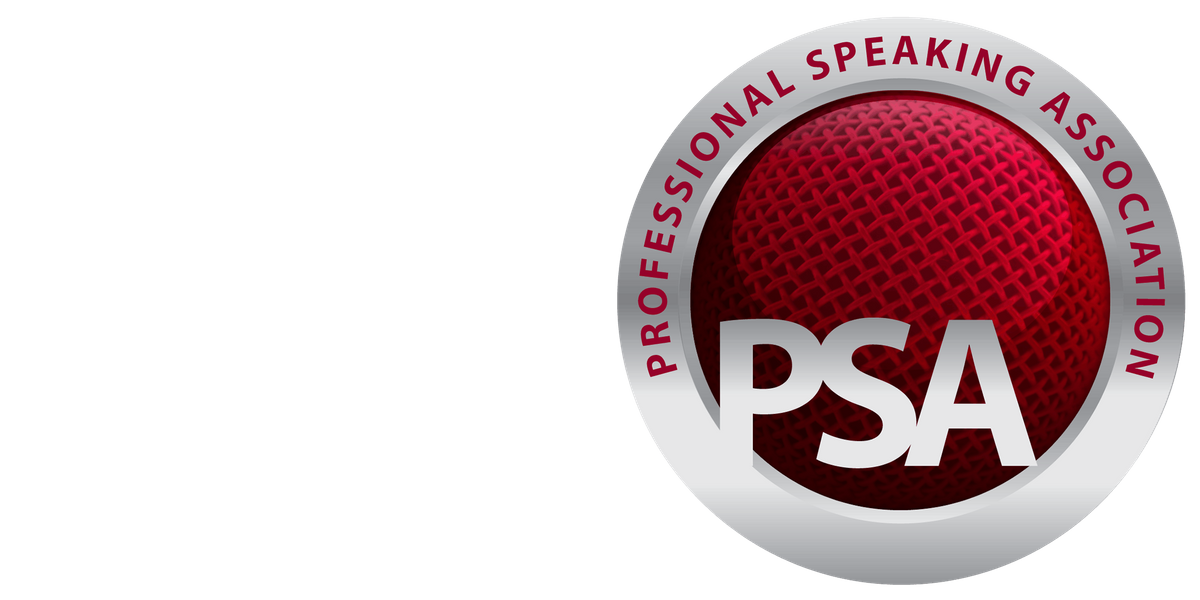 ETC Venues, 86 Edgware Road, London, United Kingdom
The Professional Speaking Association
Spread the word
This one-day event is one of the most exciting of the events we run this year. Not only do we have three great speakers to help you improve your speaking business, it is our annual speaker factor competition. You will get to see some superb short presentations from Associate members who want go to go on and represent London at the PSA's national competition.
You will walk out with tips and tactics you can use the next day, and strategies to grow your speaking business.
In the room will be people who are new to professional speaking and international keynote speakers. To quote a recent new guest "it was superb and worth it just for the networking".
Early bird tickets are available until 30th of June. Book your ticket today
Becoming SignificantSylvia Baldock
Don't be your best kept secret! Get to know and understand yourself at such a deep level that your true value and presence just radiate from your authentic core. 
Sylvia Baldock can unlock the hidden potential in you and your business by enabling you to recognise and celebrate your uniqueness and leave a lasting impact wherever you are.  
By listening to Sylvia's speech, you will learn...• How to be seen, heard, heard of and remembered.• How to develop a more powerful presence on and off stage• How to network with impactSpeaker FactorThis is the London heats of the PSA UK's annual competition for Associate members. Each competitor will get 5 minutes to present. The panel of judges will then select the London winner who will got forward to represent London at the PSA's national conference in October.Enjoy seeing a variety of speaking styles and subjects and support the region as we look to select a winner for the national competition.The 7 C's Deborah Henley
As speakers, you already know that your stories have a unique power to engage and inspire. But do you know how to unlock that power?Discover the Secrets of the Seven 7Cs to connect with people and convey your message within the context of a story.
• Understand the purpose and role of storytelling in society and leadership • Learn how to find and share your own stories to influence and inspire• Uncover your key messages and the pivotal moments to bring stories to life• The three personal stories people tell and which to avoid at all costs!Build a better speaking businessWilliam BuistLet's not beat around the bush, building a business as a speaker is a deeply personal thing, as a speaker it's you that brings the value and you that has to deliver it.This talk will share unexpected aspects of building a better speaker business and unlock, for you, how to improve your business too. Working with remarkable business leaders (many of whom run businesses where professional speaking is critical to their success) William's gathered insight into the things that the best do consistently well, yet many business owners miss. He'll share key insights from that experience with us during this talk
By listening to this presentation, you will learn:• Understand how to attract more of the right opportunities for you.• Identify the business skills you need to enhance and develop, and how.• Understand which things you probably are doing that you shouldn't (and the things you probably aren't doing that you should).What is the program?• 9:30 Arrival, networking and breakfast. Get to know your peers.• 10:00 Official start • 10:10 "Becoming Significant"– Sylvia Baldock• 11:00 Break• 11:00 Speaker Factor• 13:00 Hot Lunch is served • 14:30 Welcome back• 14:50 "The 7 C's" -Deborah Henley• 15:15 "Build a better speaking business "- William Buist• 16:00 Closing – The regional president• 16:15 Open networking• 17:00 Social networking (a.k.a., the pub)What this is NOT:This is not a day to sell you a "bigger event"; it is a part of a regular programme run by the PSA to help members speak more and speak better and we welcome non-members. The PSA run events around the country providing networking and training, for speakers, by speakers. As an association, we can keep your investment reasonable. 
What others say:Authentic comments made by PSA London members and visitors"Just wanted to let you know how welcome I felt here today – the energy is amazing here!""There is so much that I've gained…the speakers were incredible!""The break outs for the showcase feedback work so well and we learn so much during the process""The mastermind session was just what I needed. Perfect timing"A summary of what you will get:1. Enjoy an all-day event in a premium venue in Central London2. A welcoming atmosphere for speakers at all levels3. Breakfast with coffee and pastries (included in the fee)4. Fully catered hot lunch (included in the fee)5. Three showcases with feedback from up and coming speakers6. Keynote presentations from international expert speakers7. You will feel pumped as you leave the day, knowing that you discovered new ways to speak and run your business.8. And much more…
Join aspiring and professional speakers on Saturday 13th of July at the London PSA, by booking your tickets now.  
How do we use your data?
When you register to attend a PSA event, we share your name and contact details with the person running the event. For regional meetings, this will be the Regional President. They may share these details with members of the Regional Committee, for the purposes of contacting you about the event, welcoming you, and following up with you afterwards.