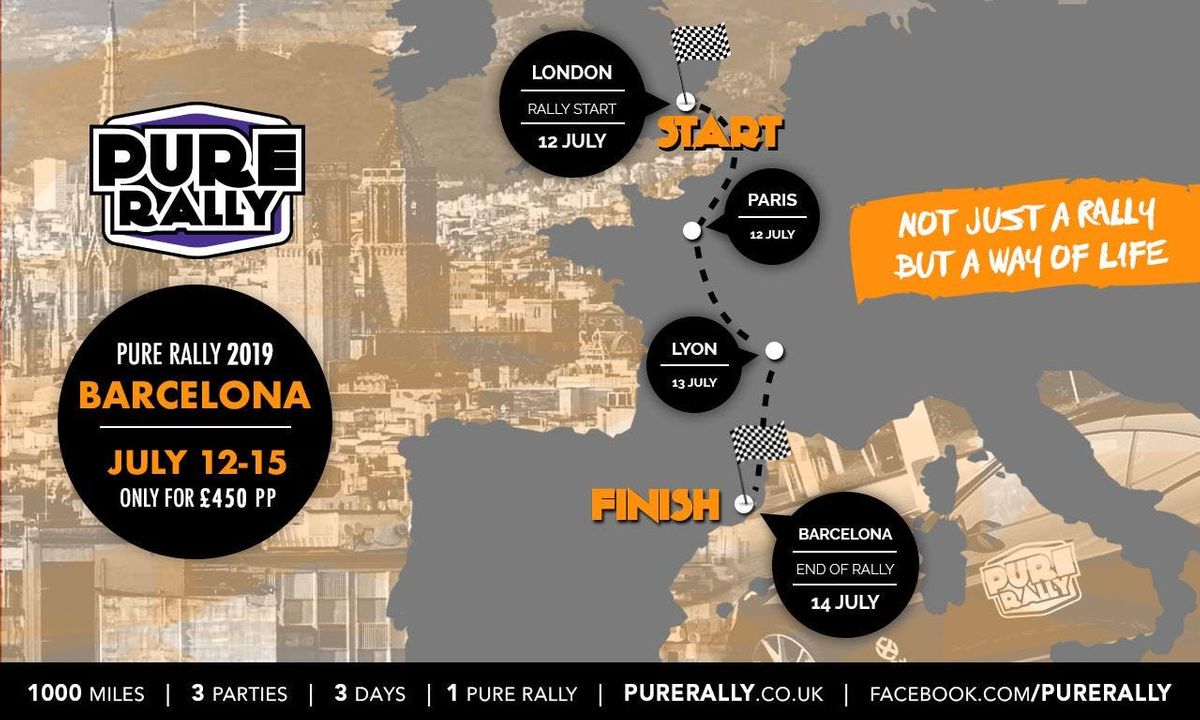 Ace Cafe London, North Circular Road, London, United Kingdom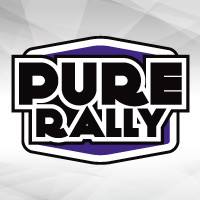 Pure Rally
Spread the word
Pure Rally Barcelona run 2019
 12th-15th of July £450 
London-Paris-Lyon-Barcelona 
The ultimate European rally – The Europe Rally – Barca Run
For only £450 + VAT per person, you can have the ultimate Party across Europe. Starting in London at Ace Cafe then heads to Paris Lyon and end in Barcelona.
Pure Rally Barca Run – 12th-15th of July 2019 
.OPEN TO ALL CARS
For only £450 plus vat per person, you can have the ultimate trip for the summer. Starting in London, you'll get to travel in convoy to Barcelona, stopping on the way to party in Paris for the night before we head off to Barcelona for 2 amazing parties at the cities best nightclubs before we head back to London. You'll be visiting the coolest international venues and driving some of the best roads in Europe
YOUR PACKAGE INCLUDES:
All hotels on the rally are 4 stars (including breakfast ) included in the price
Includes open return ferry ticket 
FREE entry to all Pure Rally parties
Winners party
FREE Goodie bags
Member of staff on call 24 hours in case you need us
24-hour FREE legal support from our legal sponsors to help deal with any speeding issues that may happen
FREE stickers for your car
day time events 
Number of prizes giveaways on the rally
This is undoubtedly the experience of your life – don't miss out!
The 2019 Pure Rally Barca Run grid is now open.
What next? If we've whetted your appetite, why wait?  Click here to sign up now.
Places are limited and the event is capped at 50 cars so book now to avoid disappointment. Save your team's place now with a £100 deposit per  person and pay your balance on the 1st May  2019