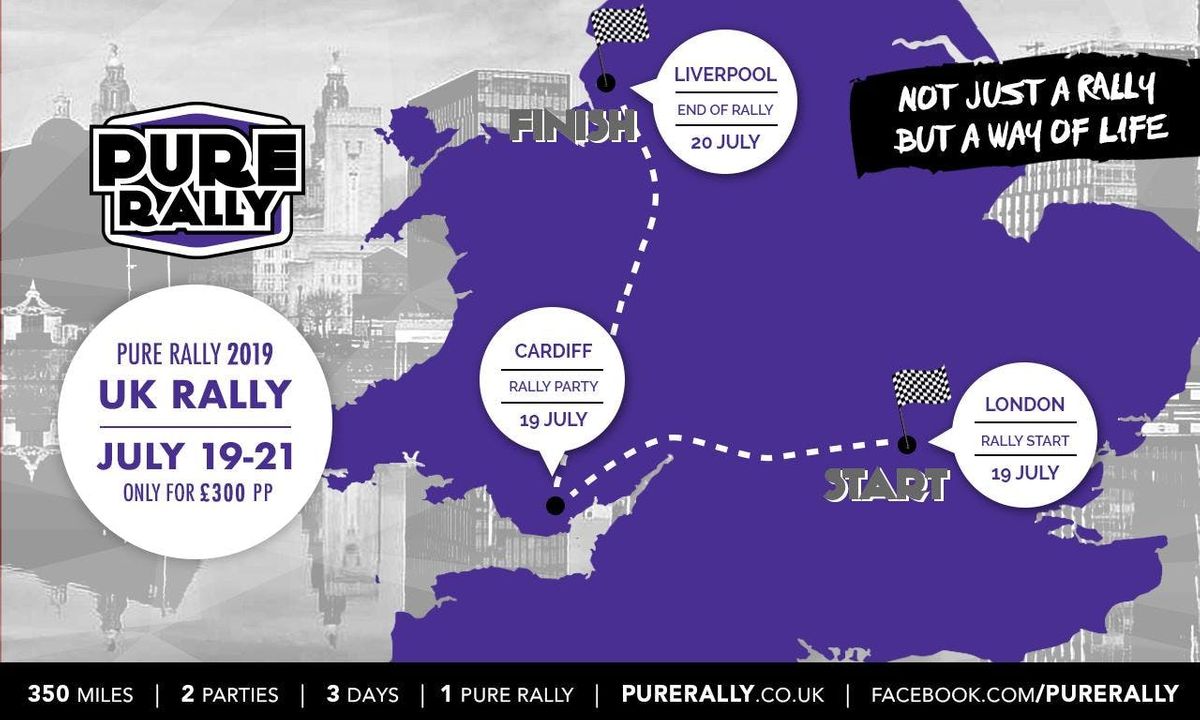 Ace Cafe London, North Circular Road, London, United Kingdom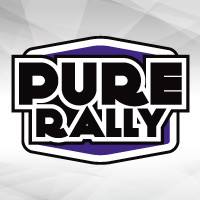 Pure Rally
Spread the word
For only £300 plus vat per person, you can have the ultimate drive across the UK. Starting in the West End of London, we will have 3 crazy days of driving, stopping on the way to party in London. Cardiff, Liverpool,  
YOUR TICKET INCLUDES:
All hotels on the rally (including breakfast) included in the price
FREE entry to all Pure Rally parties
A team of glamour models to party with on the rally
Member of staff on call 24 hours in case you need us
FREE stickers for your car
BBQ Lunch on Saturday 
Go-karting comp 
Drivers pack with a fully planned route 
Pure Rally Car stickers 
So still thinking about taking part ??
let's tell you what you will be getting up too on the rallyDay 1
9 am team check in at the Ace Cafe in London before we head off to Go Karting in Cardiff.after Go-karting, you will check in to your hotel which included car parking and breakfast. Later in the evening we all head out to the Pure Rally party which is at one of Cardiff's top bars.
Day 2
11 am the rally rolls out to the Pure Rally BBQ Lunch which is in the middle of the Beacon valley so you get to drive some of the best roads in Wales which are used on Top Gear. After lunch, we head to Liverpool where we will be staying at the Hilton Hotel before we head to our nightclub again for the 2nd of 3 Pure Rally parties this weekend.
The 2019 Pure Rally UK grid is now open.
Deposit is £100 per person, entry fee balance due on the  1st of April  2019.
Important: This event is booked on a first come first served basis, no exceptions, 60 cars maximum. Minimum of 2 people per car.
What next? If we've whetted your appetite, why wait? Buy your tickets today 
Places are limited so book now to avoid disappointment. The booking order will also dictate your starting order on the grid. Book early to take pole position.