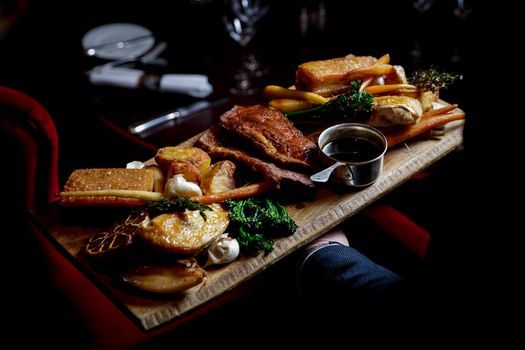 Quaglino's, 16 Bury Street, London, United Kingdom
Quaglino's
Spread the word
We are thrilled that we can bring back the most glamorous Sunday lunch experience in St James – Soul Sundays! Join us every week for soulful live music accompanied by everyone's favourite Q Sunday Lunch menu and the best part…your choice of Free flowing white or red wine or bubbles.
Every week we welcome our talented bands to the stage for a soulful Sunday lunch to remember. Enjoy two courses from £30 or 3 courses for £35 including our famous roasts, with bottomless white or red wine for £20 and bubbles for £23.
Bands perform 1.30pm – 2.15pm, 230pm – 315pm, 330pm – 415pm, 430pm – 515pm
October Line Up
Sunday 4th October – Coco Vegas
Sunday 11th October – The Gents
Sunday 18th October – Otty Quartet
Sunday 25th October – Coco Vegas
To book a table call 0207 930 6767 or email
quaglinos | danddlondon ! com
iCause.com promotes public events for free and helps event organizers connect with nonprofits to attract more participants like you.
Additionally, the iCause Global Foundation enables good people to fund great causes around the world. Together, our impacts are limitless!