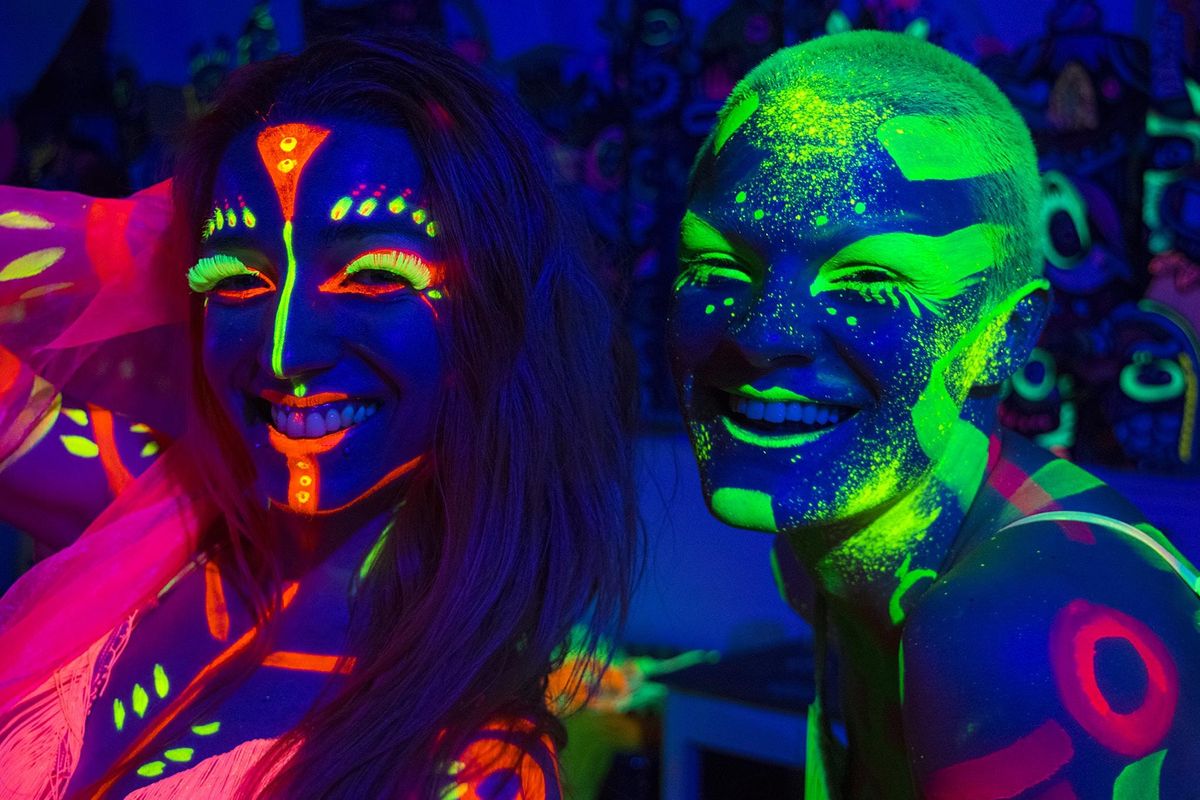 Queen of Hoxton, 1 Curtain Road, London, United Kingdom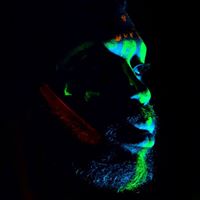 Life Drawing - Neon Naked
Spread the word
A BRAND NEW UV DANCE CLASS IN LONDON!
Come dance in UV at the Queen of Hoxton with a glowing dance instructor, accessories to play with and neon face paint!
Join us in East London for an after-work Monday night neon workout. A dance class like no other using neon reactive face paints and light-up accessories.
This class is all about doing something different and fun, to help de-stress and have a good time. The class, similar to a Zumba class, with different types of music and dance designed for all types of people.
By combining UV light and reactive body paints with colour popping accessories it's easy to get you in the groove. Where your most fluoro sportswear with it and see how everyone glows.
The class starts with a warm-up of chilled stretching and finishes with a calming post-dance cooldown.
Face paint and neon accessories are provided. The space is cool and dark in the UV light... until the light-up dance floor is switched on that is.
No experience need. The class isn't focused on skill development in dance but more enjoying the experience.
It's fun and friendly with a chilled out atmosphere.A great affordable evening out if you want to try something new, great for a blind date or to spend time with the guys from work.
All designs and accessories are created by Jylle Navarro who has been specialising in UV reactive materials and performance art for many years.
The Queen of Hoxton has been described as 'pub, club and everything in between – offers an eclectic mix over two fun floors, with DJs playing on a cutting-edge disco/house tip on the weekends, while film nights, fringe theatre and food often take centre-stage during the week. Their huge rooftop is one of the funnest in London too – with an enormous wigwam set up during the winter months.'
For more information on the venue go to - 
www.queenofhoxton.com
Follow on Facebook and check out more images of past events or look on our Instagram to see all the images and quotes that other people have posted about there experience.
No refunds are available however you can gift / exchange tickets to any future events at the same location. For large group bookings please get in touch.
This class is priced at a reduced introductory price for a brief amount of time, however, tickets are available for sale until mid-November.
www.neonnaked.com
iCause.com promotes public events for free and helps event organizers connect with nonprofits to attract more participants like you.
Additionally, the iCause Global Foundation enables good people to fund great causes around the world. Together, our impacts are limitless!