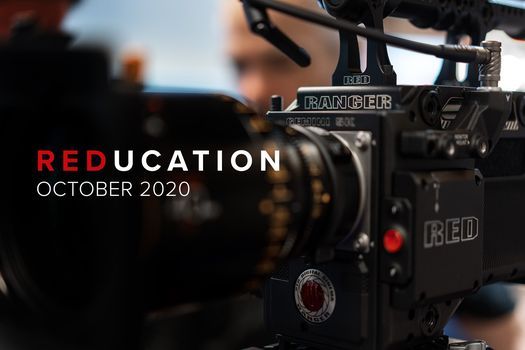 CVP Group, 27 Newman Street, W1T 1PN London, UK, London, United Kingdom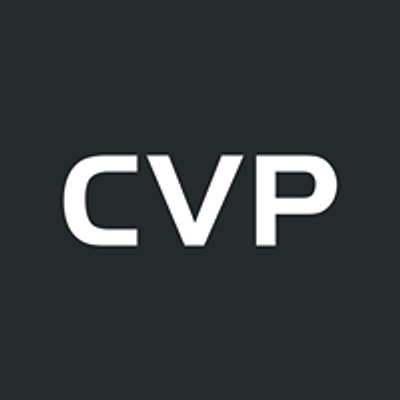 CVP Group
Spread the word
Offering a fully immersive training environment, REDucation provides the on-set and post-production experience needed to feel confident when shooting with any of REDs professional cameras. This is real-world training taught by industry professionals. REDucation is tailored for all skill levels, from students to working professionals. REDucation instructors teach application knowledge of REDs entire RAW workflow process, from digital acquisition through post production.
Day 1
Welcome/Introduction/Videos
About RED / Products / Build Demo
Camera Builds
Firmware Upgrading / Fan Settings
Advanced Black Shading
GUI – First Level Menus – RED Mag System
Exposure & Exposure Dynamics
Shooting Exercise #001 (Exposure / Frame Rate / Shutter Angle)
Introduction to REDCINE-X / Footage Review
Day 2
GUI – Second Level Menus
Sensor Technology
Compression Settings - How Compression Works - Downsampling 8K for 4K / 4K for 2K
ProRes / DNx / HDRX
Optical Low Pass Filter (OLPF)
Shooting Exercise #002 (Compression / HDRX / OLPF)
REDCINE-X - Advanced / Footage Review
Day 3
Advanced Recoding Modes (Frame Averaging / Summing / Speed Ramping / PreRecord / IPP2)
IPP2 / 3D LUTS / CDL's
Shooting Exercise #3 (Advanced Modes / Apply LUTS / IPP2)
Workflow (DIT / Offload / Storage / Systems)
REDCINE-X - Advanced / Footage Review
Footage Review / Stills and Motion
Questions & Answers / Questionnaires
Throughout this course, all students will get to use the entire range of DSMC2 cameras from RED including Monstro 8K VV, Helium 8K S35 and Gemini 5K S35
Note: This REDucation course start at 9:30 am and end at 5:30 pm for each day.
If you wish to pay for this course via invoice, then please get in touch with the event organiser who will be able to directly invoice you. The invoice must be paid in full before your place is secured.
SCREENSKILLS
For UK based applications, you may be eligible for a ScreenSkills Bursary to cover the cross of the course. You must register for the course first, then apply to ScreenSkills before the course starts.
More details can be found here -
https://www.screenskills.com/opportunities/bursary-guidelines
INSTRUCTOR
Steve Johnson - Fututrist Digital Ltd (
www.futuristdigital.com
)
WHO SHOULD ATTEND?
DPs, Camera Operators, Camera Assistants, DITs, Independent Filmmakers
CERTIFICATION
You will receive a Certificate of Completion from RED Digital Cinema after completing this course. This comprehensive workshop is designed to give you a strong working knowledge of production tools and practices. The certificate indicates that you have completed the workshop and have experience in the operation of these tools. Completion of a REDucation workshop at CVP is a valuable resume-building tool for anyone wanting to increase their knowledge of production equipment.
COURSE CONFIRMATION
Once booked, students will receive a confirmation email via Eventbrite and a VAT invoice where applicable).
We would suggest students do NOT book travel and accommodation (if required) until 4-weeks prior to the course taking place. This is due to any possible cancellation of the course due to insufficient bookings. If you have any concerns about this, please contact the event host via Eventbrite.
iCause.com promotes public events for free and helps event organizers connect with nonprofits to attract more participants like you.
Additionally, the iCause Global Foundation enables good people to fund great causes around the world. Together, our impacts are limitless!