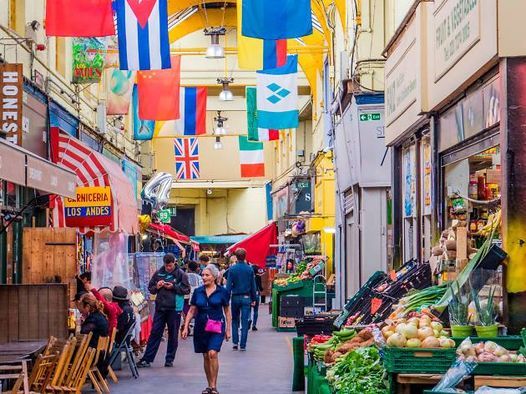 Brixton, SW2 1 London, UK, London, United Kingdom
Facebook
Spread the word
Hola / Olá / Bonjour!
As some of you guys know, Roots Up Languages is an online language school offering Spanish, French & Portuguese courses with a twist...
To bring everyone together who's just finished their first course with us and to meet new people keen to learn a new language, we want to invite you all to our first in person (and Covid friendly) event - 'South London's got Latin Flavour'.
Know your pão de queijo from your pintxos? Your tapas from your tostadas? Your Comté from your camembert?
Come join us for a scavenger hunt around South London in search of food and drink from the Latino world...
What's involved:
• You'll be in groups of 2+ people
• We'll give you a map of the world with a series of clues and photo challenges - some of them will be using Spanish / Portuguese but no prior language learning experience is required (you can use translate if you need!)
• You'll bike/walk/skate/run your way around Brixton, Stockwell & Elephant and Castle in search of the answers (no Ubers por favor...)
• There will be a prize for the winning team when we meet at the end!
---------------------------------------------
The plan:
2pm - Meet in Brockwell Park in Brixton for French cheese & a glass of wine/ soft drink on the house and a warm up game
2.30pm - Scavenger hunt kick off
4.30pm onwards - Meetup drinks and prize giving @ La Bodeguita in Elephant & Castle. Anyone who is up for a bit of a fiesta colombiana we'll be sticking around E&C for more drinks and a dance.
--------------------------------------------
Once you have your team message me (Jess) on FB or Whatsapp (+447464966652). Feel free to bring anyone you think will be up for it!
Looking forward to seeing you there ?
iCause.com promotes public events for free and helps event organizers connect with nonprofits to attract more participants like you.
Additionally, the iCause Global Foundation enables good people to fund great causes around the world. Together, our impacts are limitless!