Online, via Zoom, + in person, The Steps, London, United Kingdom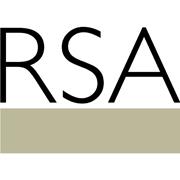 RSA
Spread the word
RSA Fellows from around the world are taking over Friday Conversations for a new and dynamic online event format. Join us on 12 July to discover projects and initiatives from all over the world scaling their impact globally. 
Format: A mix of projects will be pitched, followed by an opportunity for you to ask questions, find out more from people driving these ideas forward, and volunteer your support. 
This event will be hosted online, via Zoom, as well as there being an in-person audience attending on the Steps in Rawthmells at the RSA. 
Apply to pitch: If you are working on a project or idea that is replicable and scalable in a different country or location, APPLY to present before 14 June.   
We want to hear from you if you are working on a project tackling a pressing challenge for the 21st Century that would benefit from support from the Fellowship community. 
Register: To attend this free event online, please register in advance using the link above. 
Please note that this is a dynamic event happening both in person at the RSA and online. If you are joining us online, please familiarise yourself with the Zoom video conferencing software in advance.  
Consider your environment when joining in and that your microphone is live. It is recommended that you use a headset to reduce any feedback and background noise that could be distracting. 
If you have any access requirements or require any reasonable adjustments, please let the team know: 
networks | rsa ! org ! uk
. 
Location: Online, via Zoom. Registration details will be circulated in advance.
There is no need to register if you plan to attend this event in person. Join us from midday at 12:00 on the Steps, Rawthmells, RSA House, 8 John Adam Street, London, WC2N 6EZ 
MORE INFORMATION ABOUT FRIDAY CONVERSATIONS
Every Friday from midday at The Steps, our mini amphitheatre, is filled with social change conversations.
You're welcome to drop in, order some lunch and #jointheconversation. Talks are programmed on the hour from midday according to demand so come for one or stay all afternoon, it's up to you.  
Who can attend? Our Fellowship events are free to attend, but due to their popularity we ask that you please register in advance by following the 'Register' link at the top of this page. We welcome friends and people who support the work of the RSA and  are interested in finding out more about Fellowship.  
By registering for this event you agree to the sharing of your name, organisation & title with the Fellow(s) and/or partner organisation(s) hosting this event. Attendees also agree to the sharing of your name and organisation with other delegates at the event so that they might contact you through MyRSA. If you do not wish this information to be shared, please let us know by emailing:
networks | rsa ! org ! uk
.