The Steps, Rawthmells, RSA House House, London, United Kingdom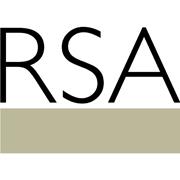 RSA
Spread the word
Join the network for a discussion led by Director of the Centre for Research on Teachers & Teaching at the UCL Institute for Education, Professor Martin Mills.
Together we will consider whether or not a National Education Service (NES) is necessary, how it might be achieved and what some of the pitfalls might be.
The National Education Service has been advocated as a means by which to revolutionise the current education system. It is based in part upon the premise that the schooling system in England is broken. Media stories and academic research paint a despairing picture of English education. Schools have trouble attracting and retaining teachers; socioeconomic backgrounds are still a major predictor of academic achievement; the obsession with league tables has come at a cost to expansively rich curricula and pedagogies; exclusions from school are on the rise; and inequities based on gender and race persist across the student and teaching body in schools.
Professor Martin Mills will explore what a National Education Service could mean for teachers and students before inviting guests to discuss in small groups.
AGENDAThe Long Gallery, Level -218:00 Arrivals, networking & refreshments
The Steps, accessible via Level -1 or Level -218:30 Professor Martin Mills
19:15 Small group discussions
19:45 Plenary discussion
20:15 Event end & networking
Location: Rawthmells, RSA House, 8 John Adam Street, London, WC2N 6EZ
If you have any access requirements or require any reasonable adjustments, please let the team know: 
networks | rsa ! org ! uk
. Please also let us know if you have any dietary requirements or severe allergies.
By registering for this event you consent to receiving communications about this event, both before and after, and you agree to the sharing of your name, organisation & title with the Fellow(s) and/or partner organisation(s) hosting this event. Attendees also agree to the sharing of your name and organisation with other delegates at the event so that they might contact you through MyRSA. If you do not wish this information to be shared, please let us know by emailing: 
networks | rsa ! org ! uk
.
The information you provide when registering for an event will be retained by the RSA and will be used to record attendance at the event. To understand more about how the RSA uses your data, please see our Privacy Policy.