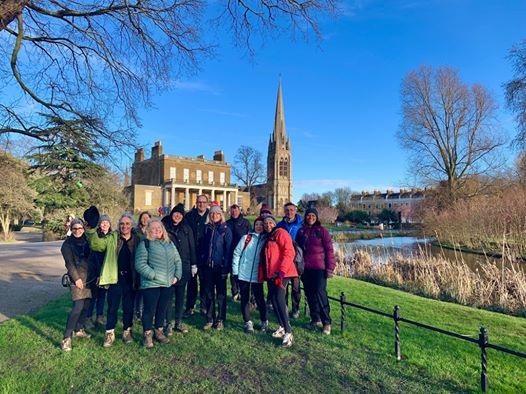 GO London hiking, London, United Kingdom
GO London hiking
Spread the word
Saturday stroll, The New River Clissold Park and Abney Park Cemetery
click to join us
https://www.meetup.com/GO-London/events/269129875
/
Starting at Priory Gardens, near Highgate station, we walk one of the greenest parts of the Capital Ring, through parkland to join a former railway line. The route passes through the beautiful Finsbury Park, then follows New River created as a canal four hundred years ago to bring drinking water to London.
Crossing Seven Sisters road to enter Woodberry Wetlands managed by the London Wildlife Trust an oasis rich in wildlife You'll be amazed you are in London, we take a break at The Old Coal House, a Grade II listed building and cafe.
Joining the road for a short section then entering Clissold Park to the stunning Grade II listed Clissold Mansion and bowling pavilion set in the tranquil surroundings and visit the Old Church of St Marys originally built in 1563.
Leaving the park we walk along Stoke Newington Church Street the fascinating Abney Park Cemetery, one of the 'Magnificent Seven' garden cemeteries of London with a woodland memorial park and Local Nature Reserve.
We finish our walk at Stoke Newington Station where you can join us for a drink before returning home.
MEETING TIME: 13:00 Highgate station 07968585224
COST £3 pay on the day