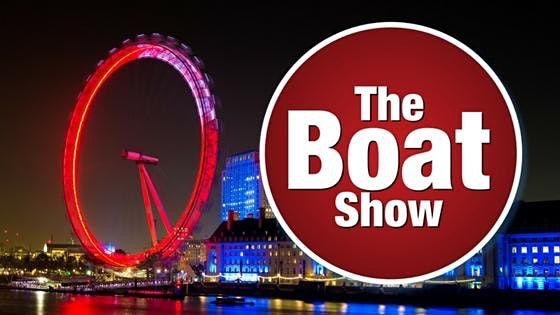 Tattershall Castle, Victoria Embankment, London, United Kingdom
The Boat Show Comedy Club
Spread the word
London's finest floating comedy club aboard the Tattershall Castle. It's a unique opportunity to enjoy a fantastic night out on a beautiful paddle steamer, which is permanently moored in the West End opposite The London Eye.
Our shows have four top comics with the occasional special guest and there are regular intervals so you can keep your drinks topped up.
The boat has four air-conditioned bars with fantastic views across the Thames. Shows run on Fridays and Saturdays. The admission price on the weekend also includes entrance to the night-club, which plays a mixture of classic floor fillers and the best new releases...it's perfect for parties or couples who want to laugh, eat and drink on board a boat!
For more info, including show line ups -
www.boatshowcomedy.co.uk
'Guaranteed to book the best' The Sunday Times 'Glitzier than your average night of stand-up' The Evening Standard 'You feel like you've gatecrashed an exclusive party'? What's On 'Always has the feeling of a special occasion, one of London's finest venues' Chortle
Please contact us if you have any access requirements on
jack | bluebookam ! com
or 07932 658895
* Age restriction for our shows is 18 years and over, due to venue licencing restrictions. ID may be required for entry.* Dress code – No tracksuit bottoms, football or other sport shirts or soiled work clothes. Entry may be refused. We do not allow fancy dress (including sashes and hats) during the comedy.* We cap parties at a maximum of 25 people. Please do not book more than 25 tickets or the booking may be cancelled. * All seating is pre-allocated, and you will be shown to your seats on arrival - please call us if you would like to be seated with another party * For the enjoyment of all our customers, we politely remind patrons that if you persistently chat during acts or are otherwise causing a disturbance, you may be asked to leave. * No all male parties will be admitted. If your party is 6 or more people and over 70% male the venue may refuse entry and no refund will be given* Groups of over 8 people will be asked for a behaviour deposit to be handed in at the door. This will be returned at the end of the night unless one of the party is asked to leave for heckling, persistently talking during the acts or disturbing the show. * For any further info, or for specific requests relating to your party, please call us on 07932 658895 * Please let us know if you'll be arriving late - we fill all seats in the first 5 rows will be filled at 7.50 pm, this may mean your allocated seats are moved to the back of the room if you have not checked in at this point. *Line ups are subject to change
The Boat Show – Tattershall Castle, Victoria Embankment, London SW1A 2HR
A short walk from Westminister Tube station
iCause.com promotes public events for free and helps event organizers connect with nonprofits to attract more participants like you.
Additionally, the iCause Global Foundation enables good people to fund great causes around the world. Together, our impacts are limitless!