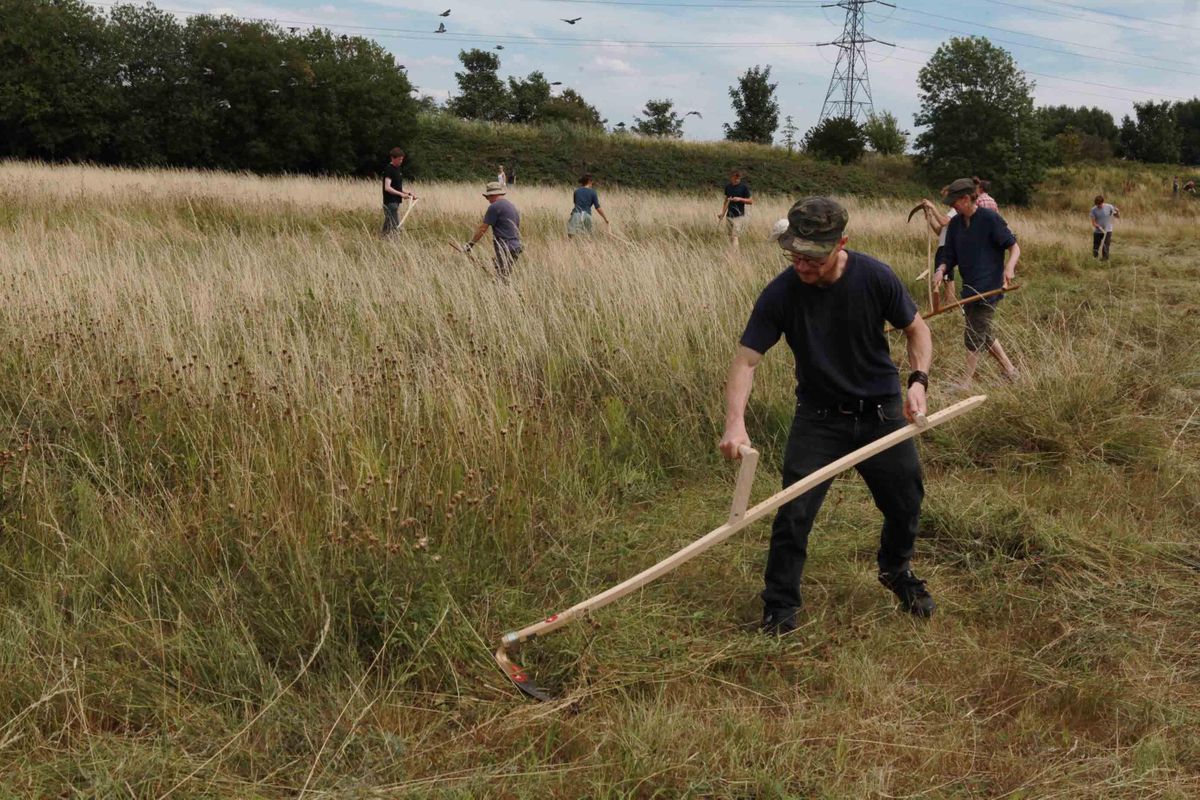 Lee Valley Marina, Pic Nic Area next to the bridge , London, United Kingdom
Eventbrite
Spread the word
We are running a scything workshop for beginners and refreshers as part of the 2019 Community Haystack on the Walthamstow Marshes. Use this Saturday morning to become familiar with the basics of scything, learn how to use the blade safely and efficiently and how NOT to strain your body.
The workshop is run by Master Scyther Ida Fabrizio, and will take place on the meadow land behind the picnic area opposite the Springfiels Marina. 
Map and contact details on the day to be published soon.
The schedule for the day long Communityy Haystack is
11.30 - 1.00pmSCYTHING WORKSHOP
2-3.30pm
SCYTHING COMPETITIONWe are running a scything competition on the marshes – sharpen your blades andjoin us for some urban mowing. Prizes from local manufacturers.
1–3pmRANGER RAMBLEJoin a guided tour around the marshes with park ranger Eamonn Lawlor.
4-5pmFOR THE GOOD OF THE VILLAGEJoin us for an informal talk with Ida Fabrizio (Castle Garden), Michael Smythe (Nomad Projects/Phytology) and Kathrin Böhm (Myvillages) to discuss cultures of commoning, Nature Deficit Syndrome in the city and doing things for the "good of the village".
6-10pmJAM ON THE BUTTYDrinks, music and food.
More details and a map will be published soon.