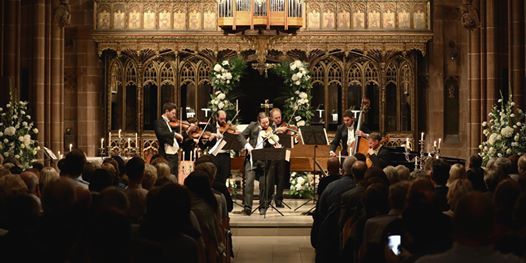 53 Mount Ephraim Lane, London, SW16 1JE, United Kingdom
Facebook
Spread the word
53 Mount Ephraim Lane, Streatham, London SW16 1JE
London Concertante
Mozart - String Quintet No. 4 in G minor
Puccini - Crisantemi
Mendelssohn - String Quintet No. 2 in Bflat major
Jonathan Stone - violin
Henry Chandler - violin
Nicholas Bootiman - viola
Tetsuumi Nagata - viola
Chris Grist - cello
Welcome to the inaugural event of London Concertante's Secret Garden Concerts! We're delighted to be back performing again, and we'd love to welcome you to our brand new outdoor venue in Streatham Hill. Enjoy the fabulous surroundings of this stunning garden whilst enjoying some beautiful music. Tonight's entertainment, led by Guest Director Jonathan Stone, will feature Mendelssohn's youthful String Quintet, a work that is directly inspired by Mozart's earlier work that unusually calls for two violas. In between these two quintets is Puccini's evocative elegy that he famously composed in one night.
Please note: In the event of inclement weather - which shall be judged on the day of the concert by the event organisers - this concert shall be postponed until the following date: Saturday 8th August 2020
If you have any questions about the event, please feel free to get in touch at
tickets | secretgardenconcerts ! com
iCause.com promotes public events for free and helps event organizers connect with nonprofits to attract more participants like you.
Additionally, the iCause Global Foundation enables good people to fund great causes around the world. Together, our impacts are limitless!