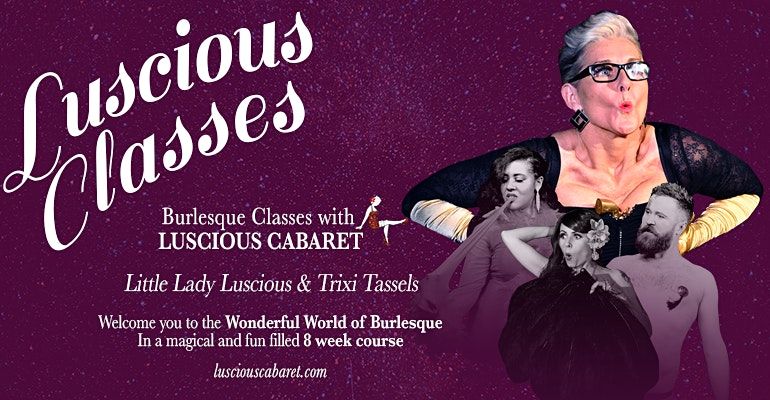 Academy Mews Dance Studios, 15 Pratt Mews, London, United Kingdom
Luscious Cabaret
Spread the word
Discover the magic of burlesque with bumps and grinds, walks and poses, shimmies and the iconic tassel twirl.
About this Event
Beginner Burlesque Class Structure
Each class is an hour and a half long. We'll start with a short warm-up and dive into burlesque technique and a dance routine.
Each week we'll be looking at a different burlesque technique:
Week 1: Walking and Posing
Week 2: Bumps, Grinds and Shimmies with Trixi Tassels
Week 3: Stockings & props
Week 4: Costume & Teasing
Week 5: Character development
Week 6: Routine development with Trixi Tassels
Week 7: Tasseling & Finishing your lines with Trixi Tassels
Week 8: Dress rehearsal for the show with Little Lady Luscious and Trixi Tassels
Student showcase – This is usually a week to two weeks after the course finishes
iCause.com promotes public events for free and helps event organizers connect with nonprofits to attract more participants like you.
Additionally, the iCause Global Foundation enables good people to fund great causes around the world. Together, our impacts are limitless!