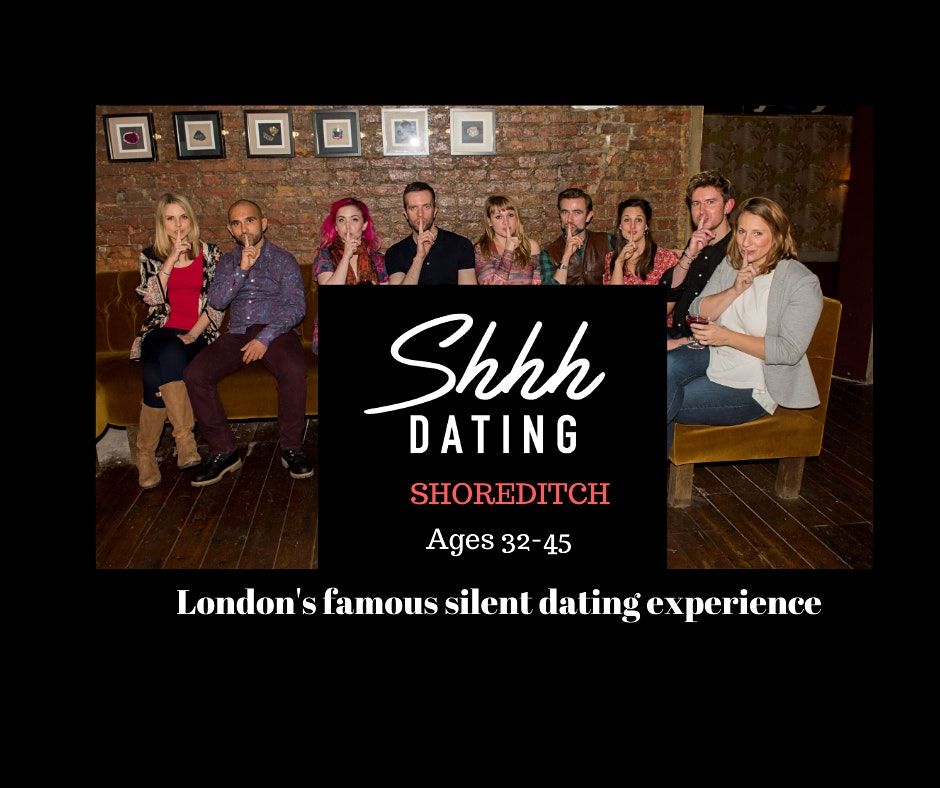 Looking Glass Cocktail Club, 49, Hackney Road, Shoreditch, London, United Kingdom
Shhh Dating
Spread the word
Flirting games. Eye gazing. No Talking. 
For more than 5 years Shhh Dating has been helping creative and professional Londoners get it together! Our dating experiences are friendly, playful and totally unique to help you find the connection before you find the words...
What's it all about?
Shhh lets you meet people in a playful and meaningful new way. It gives you the opportunity to develop deeper romantic connections without talking. It's an entertaining evening out with others looking for the same things as you.
Our format playfully takes guests through a series of carefully crafted games and eye gazing. At the end there's matching and time to hang out and talk to the people you like.
Who is it for?
It's for professional guys and gals 32 - 45 years of age, who want to meet other like-minded humans in person. You don't need to be a particular sort of person to come, just open-minded and the tiniest bit adventurous.
Hosting beyond compere
Our hosts are here to make your evening playful and creating an atmosphere of ease. You will feel at home in no time at all. 
Why is it unique and awesome?
Without words, you get a chance to have a really different experience than other dating meetups. Past participants tell us they tend to date people longer term from our events. We create these events for the purpose of fun, authenticity without any pressure.
No matter if you make a romantic connection or not, people always leave our events feeling warm and happy, with a bit more inspiration in finding a more exciting way to date.
So really... there's no talking?
Well there are parts of the night where you are invited to leave words behind, though there are other times where you are welcome to talk. The eyes are the window to the soul. Scientists have shown that prolonged eye contact can lead to people falling in love. This is a moment to drop the words and tune in to people in a different way. There's plenty of time to talk at the end of the night.
Timing and Other Details
On the night, arrive from 7pm for registration, the event starts at 7:30pm sharp. We have a short break in the middle and finish by 9:30pm. You can then stay on to mingle or head off into the night as you prefer.
Matching our new matching system will email you your matches within 24 hours, we never give your contact details to people you haven't matched with.
Have a look at our other events at Shhhdating.com and our sister company Togetherness.com which offers other interesting social experiences.